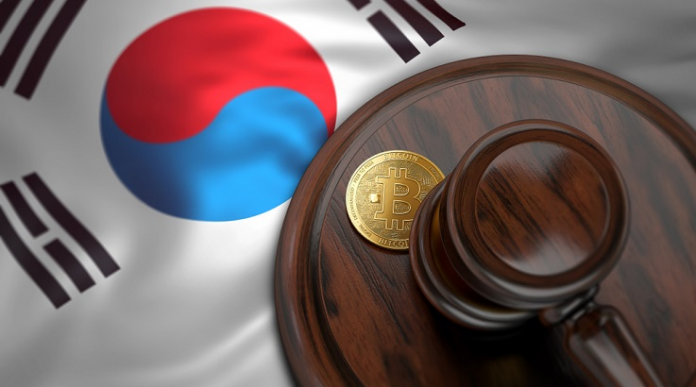 Many of them say the lack of government guidelines on anti-money laundering and risk evaluation methods could derail their current individual screening measures at any moment, given sketchy policy stances influenced by volatile public sentiment.
The Korea Financial Intelligence Unit (KoFIU), an organization in charge of anti-money laundering and combating financing terrorism under the Financial Services Commission (FSC), has yet to provide any guidelines other than: "Banks should set up evaluation criteria of their own." This pushed the Korea Federation of Banks to come up with such measures, mostly by relying on outside consultants.
According to the revisions that took effect in March, the operators should only use real-name exchange accounts approved by banks which are responsible for a comprehensive evaluation of the exchange's risk, safety and business model.
The standards set by the banks include ways to assess exchange operation risks as measured by the Information Security Management System (ISMS), reviews of the exchange's internal control systems and regulations, and manpower to fulfill the obligations outlined by the revisions.
Also included are whether the digital coins traded by the operators are safe and whether the make-up of major shareholders of the operator complies with the law. The operators' financial stability will also be another criteria.
The banks say the operators should create a manual listing ways to verify the authenticity of users and to filter out those suspected of engaging in transaction irregularities.
Operators will be required to retain anti-money laundering personnel and educate their employees about the significance of the crime.
This means that large crypto exchanges will not be able to meet the new requirements, indicating that their contracts with major local lenders ― Shinhan, NH Nonghyup Bank and K-Bank ― could be invalidated.
이경민(2021.05.02) Lack of rules on cryptocurrency confuses market participants
retrieved from https://www.koreatimes.co.kr/www/biz/2021/05/175_308157.html?fa