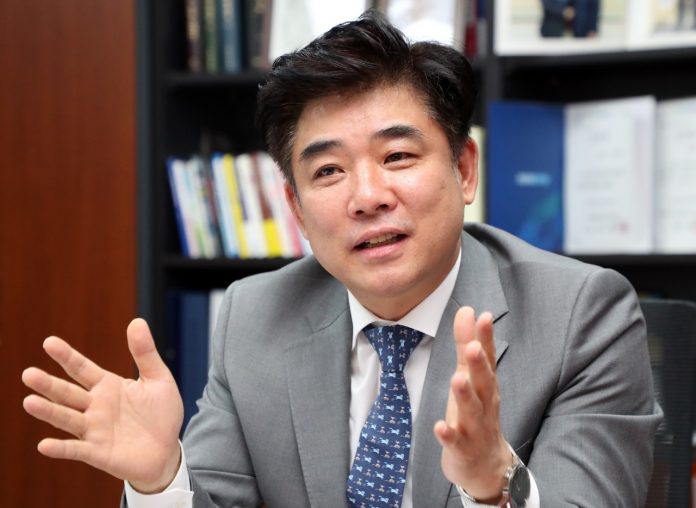 Kim told CoinDesk Korea he agreed that crypto should be taxed, but he argued that establishing a legislative and regulatory framework should be the priority. He said it's "problematic" for the government to view crypto as taxable without providing any legal protection for traders.
"Taxing any sort of financial profit is a given, but we need to first establish a legal and administrative framework that applies specifically to crypto and virtual assets," Kim said.
South Korea Finance Minister Hong Nam-ki said during a press conference on April 27 that "the FSC's position is that cryptocurrency isn't really a financial asset," and he noted that taxing crypto as income is "inevitable."
On April 22, Eun Sung-soo, head of the FSC, said that the government isn't responsible for protecting crypto traders from scams or fraud, because crypto trading is "inherently speculative." Eun compared investing in crypto to gambling. He also suggested any exchanges that don't register with financial authorities would be shut down.
Regarding the FSC head's comments about exchanges being shut down, Kim said, "Authorities currently don't even know how many exchanges there are in the country, how coins are listed and what kind of protections they offer to traders."
"One of the reasons the crypto market is so overheated is because there is no regulatory framework," he added.
Kim also pointed to the lack of any standardized procedure for listing coins and preventing fraudulent initial coin offerings in South Korea, citing the GoMoney2 and Arowana incidents as examples.
Felix Im(2021.05.01) South Korea's Crypto Legal Framework Is Insufficient, Lawmaker Says
retrieved from https://www.coindesk.com/south-koreas-crypto-legal-framework-is-insufficient-lawmaker-says/