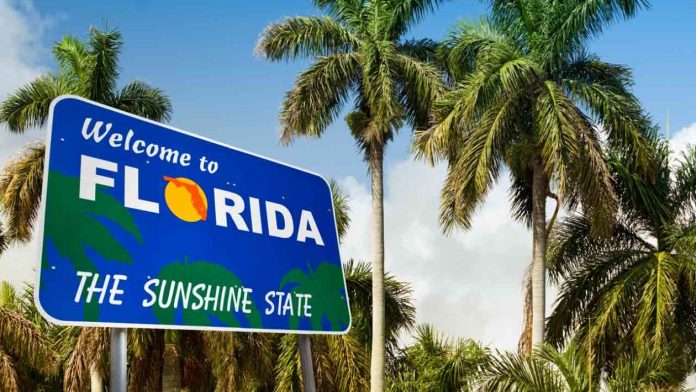 Over in the United States, the sunny state of Florida has in recent years taken on something of a "drunk uncle" role. The mythic Florida Man became a running gag among satirical websites and social media's aspiring comedians to the point that people all over the world became familiar with his outlandish exploits. If you haven't come across the Florida Man meme, a quick google search will produce lists upon lists of the wild things Florida's residents have done, from the moronic to the macabre.
Here's the thing about Florida. Like every other place in the world, it has fools aplenty, but loads of forward-thinking people too. Florida recently became the first state to introduce digital ID cards under the guidance of Thales, a French multinational with experience in cybersecurity, artificial intelligence, and other cutting-edge technologies. The ID card's verification measures do not appear to rely on distributed ledger technology yet, but the implications of digital IDs are clear: identity and personal history are moving into the digital age, and it will only be a matter of time before governments acknowledge the inherent advantages of blockchain technology.
Meanwhile, the cryptocurrency derivatives exchange FTX secured the naming rights to the home of the Miami Heat, runners-up to the 2020 NBA championship. Formerly called American Airlines Arena, the deal ensures a prominent place for crypto in the culture and parlance of North American sports for 19 years, the length of the sponsorship deal. FTX CEO Sam Bankman-Fried has already hinted at his upcoming efforts to make the everyday use of cryptocurrency possible within the stadium. Call it a hunch but something tells us we'll be seeing the names of more crypto companies lighting up the roofs of extremely large buildings.
As a major hub between the Americas, Florida is well positioned for a leading role in the fintech revolution. Being one of the nine U.S. states without an income tax certainly doesn't hurt. Things sure change fast. The drunk uncle is looking like a multi-dimensional person who just wrote a novel, purchased an electric car, and got a dapper haircut. Don't be surprised if you see other family members follow suit.