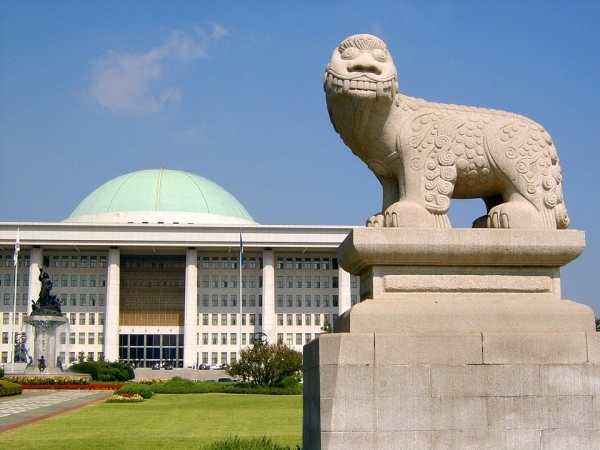 The cryptocurrency (virtual asset) market, which has been stigmatized as 'speculation and has been outside the law, has taken the first step into the formal sector. The desire of the industry, which has been constantly insisting on "entry into the formal sector", has been attained, but there are still many challenges to be solved.
According to the cryptocurrency industry on the 8th, the amendment to Special Financial Transaction Information Act passed the National Assembly plenary session on the 6th.
This is the first crypto-related law in Korea. The amendment imposes an obligation to prevent money laundering and to report and register their businesses to cryptocurrency business operators. In addition, cryptocurrency exchanges must be issued real-name verified deposit and withdrawal account (real name account), financial transaction and information security management system (ISMS) certification to start business.
The 1industry, which considered the amendment to Special Financial Transaction Information Act as important goal, welcomes it. There has been criticism that the cryptocurrency market is out of the law's boundary. However, as the cryptocurrency market is under the government control through the amendment, it has actually passed the first stage of entry into the formal sector. Currently, there are only four exchanges that can verify real name for cryptocurrency trading: Bithumb, Upbit, Coinone, and Korbit.
In addition, after the so-called 'Bitcoin frenzy' in 2017, there has been an increase in the discussion on digital money and the establishment of blockchain systems, but cryptocurrency still cannot remove the stigma of means of speculation and fraud. An official of the Korea Blockchain Association, which has 15 exchanges as its member, said, "We will do our best to create jobs and economic growth by developing the market and blockchain industry soundly."
The industry explained that there have been no crypto-related laws in Korea, so hundreds of exchanges have been set up disorderly, and there have been many exchanges that disappear after scraping up the funds. However, the industry expects the 'exchange filtering' that will allow small and medium sized exchanges without safeguards to exit the industry.
But there are so many issues to be solved. △Range of cryptocurrency business operators subject to anti-money laundering obligations △Range of cryptocurrencies subject to the law △The detailed standards of deposit and withdrawal accounts that financial companies can verify real names should be determined by the enforcement ordinance. The Financial Services Commission (FSC) will actively collect opinions from the industry and experts on the process of establishing the enforcement ordinance, but due to the negative stance of government on cryptocurrency, conflicts are expected in the process of preparing the enforcement ordinance.
In addition, the process of matching cryptocurrency created and developed based on information technology (IT) to the standards of the financial industry, which is the regulated industry, is not easy. The high entry barrier of cryptocurrency will inevitably shrink the cryptocurrency industry for some time.
Heo Kyung-joo(2020.03.09) '제도권 진입' 숙원 푼 암호화폐… 투기 얼룩 지워낼까
retrieved from https://www.hankookilbo.com/News/Read/202003081506353179