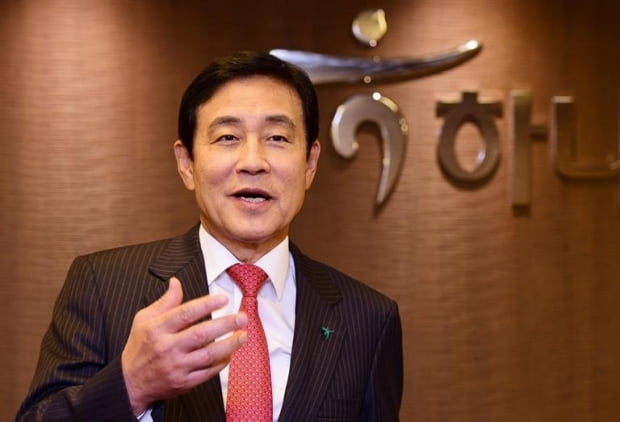 Kim Jeong-tae, chairman of Hana Financial Group, said in a New Year's address this year that "the boundaries between industries are crumbling down due to the advancements in technology." It means that an era is coming where banks will have to compete with fintech, distribution and information technology (IT) companies.
The representative example is Starbucks case mentioned by Chairman Kim. The US Bitcoin futures exchange Bakkt, founded by the parent company of the New York Stock Exchange (NYSE) under the approval of the New York State Department of Financial Services (NYDFS), announced that it will launch a consumer application for cryptocurrency trading in the first half of this year. The first affiliate of Bakkt is Starbucks. Starbucks plans to graft Bitcoin onto its mobile app 'Siren Order (mobile order)'.
The main reason why banks are wary of alliance between Starbucks and Bakkt is 'exchange without banks'.
Starbucks is planning to use Bitcoin to make local currency payment with single app anywhere in the world. For example, when a Korean customer makes a payment with points in Starbucks, the points accumulated in Korean won are converted into US dollars through Bitcoin to enable immediate payment.
What would happen if Starbucks forms a partnership with grocery stores, department stores and convenience stores as the next step and allows all partner companies to pay with Starbucks app? In this case, you can make payments anywhere in the world with only the Starbucks app without going through a bank.
In fact, 'banking commercialization' of Starbucks is already underway. The Starbucks app has a 'prepayment' system that uses a registered credit card to fill up insufficient points when the balance drops below the set amount. Based on this feature, Starbucks' cash holdings have exceeded one trillion won. This is more than the cash reserves of most local banks in the United States.
Starbucks is using these enormous reserves to engage in a variety of financial activities as well as banks. In addition, Starbucks uses Bitcoin to integrate Starbucks points around the world to target a global financial ecosystem. This is why commercial banks have no choice but to be wary of Starbucks and Bakkt alliance.
Kim San-ha(2020.01.24) [가상화폐혁명 2020 (상)] 하나은행은 왜 스타벅스를 경계할까
retrieved from https://www.hankyung.com/it/article/202001221987g