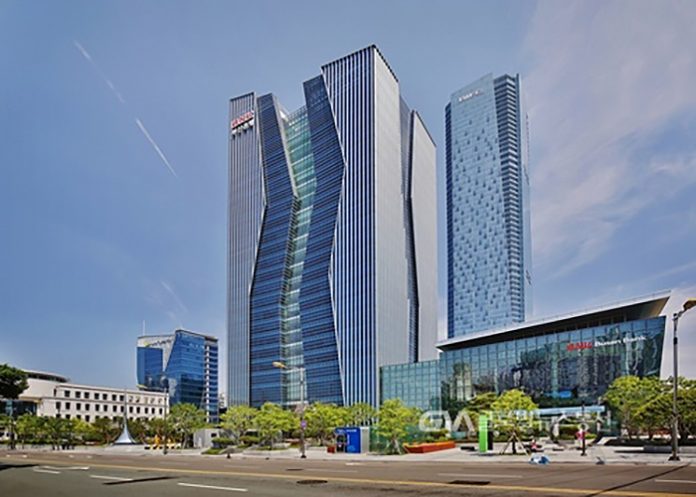 Busan Bank of BNK Financial Group has been designated as the official service provider of Busan Blockchain Regulation-Free Zone July 24.
The service Busan Bank will be in charge of operating 'Busan Digital Voucher.' Busan plans to apply the blockchain technology in four different industry, including finance, tourism, logistics, and public safety. Busan Digital Voucher will be the financial part of the city's plan.
Busan Bank will establish a digital voucher distribution platform by cooperating with a cryptocurrency payment solution company. Also, they will be in charge of the overall tasks concerning the platform operation. They will manage the transaction with other currencies, budget execution, and verification of regional integration.
It will finish constructing the infrastructure needed within this year. Expanding to become an everyday banking platform based on Busan will be its goal next year. There will be more new services that planned in the future which incorporate aspects of sharing economy, peer to peer technology, and big data technology that the bank plans to introduce by 2022.
The 'Busan Digital Voucher' is a prepaid electronic payment tool that can be used in various fields such as finance, tourism, logistics, and data transaction. It is a stable coin, which means it can be exchanged to the legal currency in a 1: 1 ratio, unlike other volatile cryptocurrencies.
Busan Digital Voucher is expected to contribute to the transparency of all types of transactions in Busan. It will be a key to establishing the 'Busan Blockchain Economy Ecosystem.'
Busan Bank already has 47 thousand retails partners on their simple payment gateway, 'SUMPAS.' It is considered a considerable advantage as securing retail partners is one of the core values when operating a digital voucher system. Busan Bank will expand more on the usage windows of 'Busan Digital Voucher' and connect to other payment tools, to facilitate blockchain transactions in the region and improve user convenience.
Han Jeongwuk, the head of Busan Bank Digital Finance Department said, "We are pleased to be chosen as a service provider of blockchain regulation-free zone, and we will try our best to make the Busan Digital Voucher as a successful case of the blockchain industry development model."
Lee Sangcheol (2019. 07. 28.) 부산銀, 블록체인 규제자유특구 금융분야 운영사업자 선정
GNA, retrieved from http://www.globalnewsagency.kr/news/articleView.html?idxno=125139