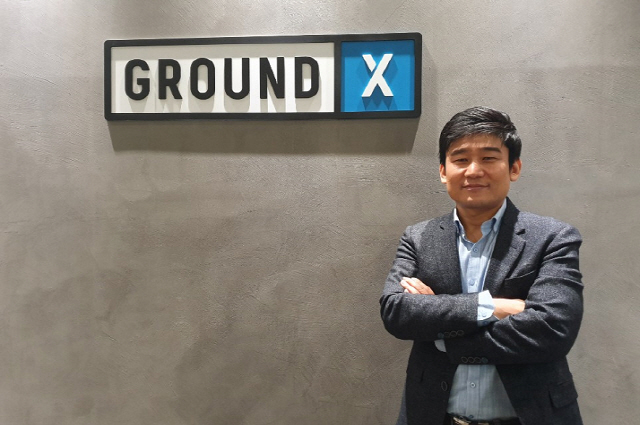 NAVER and Kakao, top two Korean internet companies, have been showing a somewhat different strategy in the blockchain industry. Initially both the companies were planning to launch new internet services based on their cryptocurrency. The Korean market-based Kakao has stepped back as the Korean government disapproves any cryptocurrency, while Asian market-based LINE is actively developing blockchain-based services.
LINE, a subsidiary of NAVER is planning to launch a cryptocurrency transferring wallet application 'LINK ME' and an independently developed DApp during October 2019. LINE has been issuing and distributing their cryptocurrency LINK. It also is operating a cryptocurrency exchange platform BITBOX since last year. LINE has announced that they will issue one billion LINKs in total and allocated 200 million LINK as the own share. So far four million LINKs has been issued. If the rest of the LINKs are issued as planned, LINE will secure 2 trillion KRW worth of cryptocurrency. This amount is even larger scale than the 1.4 trillion KRW raised in 2016 after going through an IPO on both the U.S. and Japanese stock markets.
In addition to this, LINE is also planning UX improvement for their 200 million users around the world to use DApps easier by connecting blockchain to the LINE messenger. LINE will also provide relevant SDK shortly.
Kakao has incorporated a blockchain subsidiary and aggressively been expanding the business as well. In addition to 100 billion KRW fundraising earlier this year, they have been securing numerous partnerships after launching their mainnet in June. They have recently announced that "More Kakao based DApps will be launched consecutively by the upcoming September," at a press conference.
However, the internal atmosphere has been changing recently for Kakao. Kakao now is refraining from mentioning its blockchain services in public. It is opposed to LINE's strategy of actively promoting their DApps and wallet.
Kakao's strategy can well be demonstrated in a recent M&A negotiation for a DApp developer company. Kakao first tried to acquisition the company through investment but withheld their decision because the company distributes a cryptocurrency. Ironically, Kakao is now stressing that it is a blockchain platform operator but trying to set distance from crypto-distributing companies.
An anonymous source from the industry said that although Ground X is preparing a service utilizing Dunamu's Bitberry wallet, ICO of any sort is unlikely due to the negative stance of the government.
Some say that the Klaytn DApps won't even be connected to Kakao Talk within this year. The connection to Korea's number one messenger app was one of the few strength Kakao has. A source from investment banking said that though DApps are not released yet, tokens distributed by partners of Klaytn are fluctuating. Plus, rumor has it that the government is concerned about Kakao launching a cryptocurrency platform. Therefore, it is unlikely for Klaytn service to be available in Kakao Talk any soon.
The main reason the two companies are pursuing different strategy is due to government policy. The Korean government is known for being strongly opposed to the cryptocurrency industry.
Last year, LINE and Kakao established blockchain corporations each in Singapore and Japan to avoid disorders under the legislation gap. However, unlike the 200 million global user based LINE, Kakao had to concentrate on domestic businesses because they do not have a globally working platform.
LINE can expand the blockchain service without concerning too much on the domestic market, whereas Kakao cannot turn away from the government's influence as their core asset is the 40 million domestic users. Also, since Kakao has already set foot in a regulatory grey area with their financial subsidiaries Kakao Bank and Kakao Pay, it makes Kakao harder to speak up for the blockchain industry against the government.
A source from the Korean IT industry said that even Kakao's financial subsidiaries are disapproving the blockchain services. Internal source from Kakao tells that employees of Kakao also believe that LINE's initial strategy to target the Asian market was the right choice.
An anonymous source from government office confirmed that though the administrative office is aware of benefits when approving the cryptocurrency business, they are concerned because of influence Kakao has on the Korean population. Besides, policies regarding blockchain can't be established for now as relevant departments have contradictory understandings about the blockchain industry.
Lee Suho (2019.07.26.) 코인 힘싣는 네이버 vs 머뭇거리는 카카오…왜?
News1, retrieved from http://news1.kr/articles/?3679890