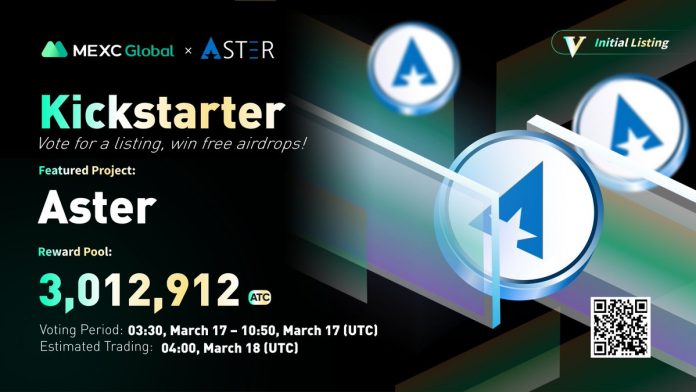 Aster Project (ATC) (CEO Kang Bong-Jun), which is recently expanding the token economy ecosystem in Metaverse, was recently listed on MEXC, the hottest cryptocurrency exchange, on the 19th.
MEXC is also famous for having tried to acquire Bithumb at one time. It has users in more than 200 countries around the world, including Korea, Japan, India, and Brazil. Due to the recent explosive increase in users, the transaction volume exceeded $500 million, and it is ranked 20th according to CoinMarketCap, and is the number one global virtual asset exchange in Asia in the futures and options sector.
At the final meeting with the MEXC listing team, the Aster Project agreed not only to be listed, but also to MEXC's direct investment in the Aster Project, asset securitization, global marketing, and strategic cooperation throughout the Korean market.
The Aster Project is the second project that Singaporean investment company Tembusu Partners recently invested in in Korea after Kakao Klaytn.
Tembusu Partners is famous as GP (General Partner) of Kakao Klaytn fund in Singapore. As Aster and Tembusu have a strategic relationship that goes beyond investment, Kim Yong-moon, in charge of global investment at Aster Project, is concurrently serving as Tembusu's chief advisor and Kakao Klaytn fund manager.
Also, Awesomepia, a partner of Aster Project, is working on a metaverse project with Lotte and LG Group. Meta Live, to be announced in the first half of the year, is a virtual tourism metaverse platform that mixes the real world in real time, and Astercoin (ATC) is expected to be used as the key currency for all transactions.
MEXC's general manager of listing, YY Ye, said, "We are very attracted to Aster's potential in Metaverse. MEXC will actively promote Aster to the global market and introduce it to many investors and institutions."