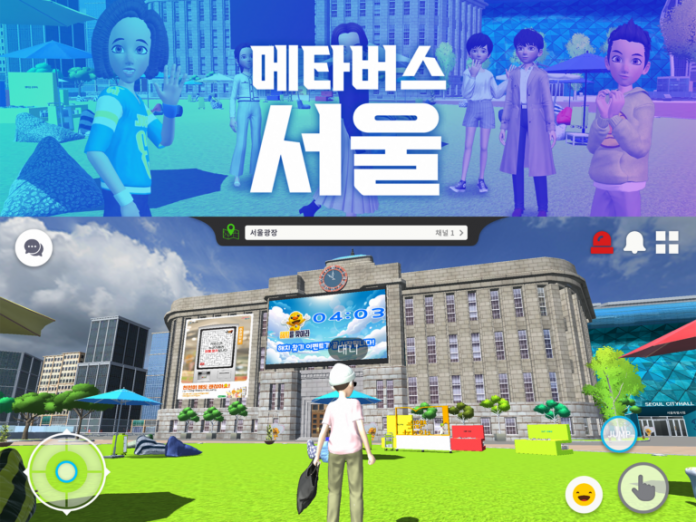 Metaverse Seoul, which is a three-part project expected to be complete by 2026, will first aim to improve efficiency in public administration services. Citizens can explore and use the virtual platform with avatars, the city said in its press release.
The Metaverse Seoul app will initially offer services such as issuing proof of citizenship, tax counseling, youth mentoring, and a support center for struggling businesses.
The second stage, expected in 2024, will expand the services to real estate counseling and connecting foreign investors with local industries. Seoul officials aim to complete the public metaverse by 2026, saying the third stage will offer an integration of virtual and augmented reality technology in managing the city's infrastructure.
South Korea's authorities have shown a particular interest in tapping the potential of the metaverse, or virtual reality environments seen as part of the Web3 evolution away from a centralized internet to decentralized platforms built around blockchains, the underlying technology of cryptocurrencies.
In February 2022, South Korea's Ministry of Science and Information & Communications Technology announced plans to set up a 223.7 billion Korean won (US$180 million) fund to invest in the country's metaverse industries.
Major South Korean companies such as Samsung Electronics, SK Telecom and Naver Corp. have expanded their businesses onto the metaverse, while the country's president Yoon Suk-yeol has said developing the technology is a national priority.
South Korea's science ministry defines the metaverse as a convergence of virtual and physical reality where people can interact and create economic, social and cultural value.
The official support does have its critics, who argue that it's the use of public funds for developing nothing more than another form of a video game.
Danny Park(2023.01.17) "South Korea launches online metaverse replica of capital city Seoul to improve public services"
retrieved from https://forkast.news/headlines/south-korea-metaverse-capital-city-seoul/