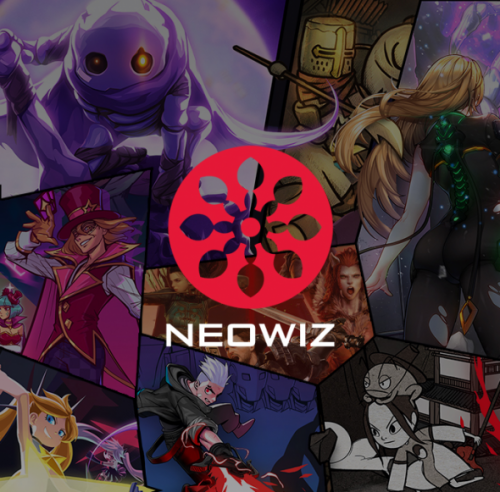 South-Korean gaming giant Neowiz Holdings has announced its ambition to reach a wider audience by creating a blockchain enterprise in the United Arab Emirates, as reported by the Korean news site Newsis. Through this endeavor, they are committed to expanding their services internationally.
Furthermore, Oh Seung-Heon, CEO of Neowiz Holdings, is making a journey to Abu Dhabi as part of the Korea-UAE economic delegation to explore potential collaborations with government agencies and businesses within the blockchain industry.
To further expand its global business, Neowiz Holdings and NEOPIN (a blockchain open platform developed by its subsidiary Neofly) are now actively searching for potential partners in the UAE.
Oh Seung-Heon, also the CEO of Neofly, has been striving to tap into the international market through the Middle East as a gateway. Reports indicate that this endeavor was instrumental in launching today's economic mission with hopes for successful partnerships.
Neofly proudly released its own digital asset Neopin (NPT), which is available on domestic and foreign exchanges, connecting an expansive network of games, metaverses, services, non-fungible tokens (NFTs), and other decentralized finance (DeFi) offerings. This ever-expanding ecosystem provides boundless opportunities for users around the world.
Furthermore, Neofly recently inaugurated a subsidiary corporation in Abu Dhabi, UAE, to capitalize on the global blockchain industry. An official of the company stated that they "have been looking forward to entering into the international blockchain market with an eye towards base operations in the United Arab Emirates." At the same time, consultation is being conducted with relevant organizations from within this region. The expectation is that tangible results will be seen shortly after.
Last July, the UAE declared an ambitious shift from a petroleum-based economy to one rooted in knowledge. To make this happen, they launched the Metaverse as their national key project and made significant investments towards it—such as opening and managing its Economy Department headquarters—last September.
The metaverse industry is heavily linked to blockchain technology. The Middle East region has dedicated its efforts to creating a digital innovation sector by endorsing a "blockchain-friendly" environment.
Abu Dhabi, the capital of the United Arab Emirates, has stepped up to revitalize blockchain technology worldwide. By introducing digital asset regulations in 2018, Abu Dhabi's market is now a hot spot for global IT companies looking to expand their presence in the Middle East. This initiative has been approved by investors and business owners alike, who are eager to capitalize on this emerging opportunity.
A renowned expert in the field has declared that due to its virtual asset and blockchain technology potential, the Middle East region is an emerging focal point for IT companies across the globe – next to Singapore. It is no wonder why it arouses so much curiosity!
In recent years, numerous leading virtual asset exchanges and companies, such as Binance and Crypto.com, have made a foray into the UAE. Blockchain game developer WeMade also recently declared that it had established its blockchain corporation in Abu Dhabi, signifying how serious these firms are about entering this market.
Damilola Lawrence
(2023.01.22) "Neowiz Holdings— the creator of Intella X, establishes blockchain entity in UAE"
retrieved from https://www.cryptopolitan.com/neowiz-establishes-blockchain-entity/