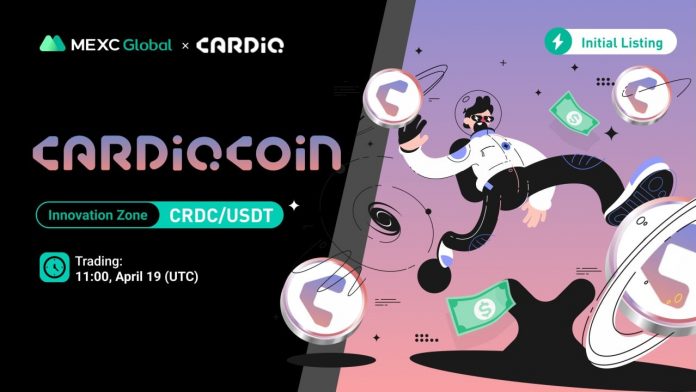 Cardiocoin (CRDC), the metaverse fitness Move-to-Earn (M2E) token issued by Cardio Healthcare Inc. (CEO, Daniel Park) is listing on global cryptocurrency exchange MEXC Global on April 19th, 2022 at UTC 11:00 (KST 20:00). The metaverse fitness service, which CRDC is based on, is operated by Cardio Health Co. Ltd.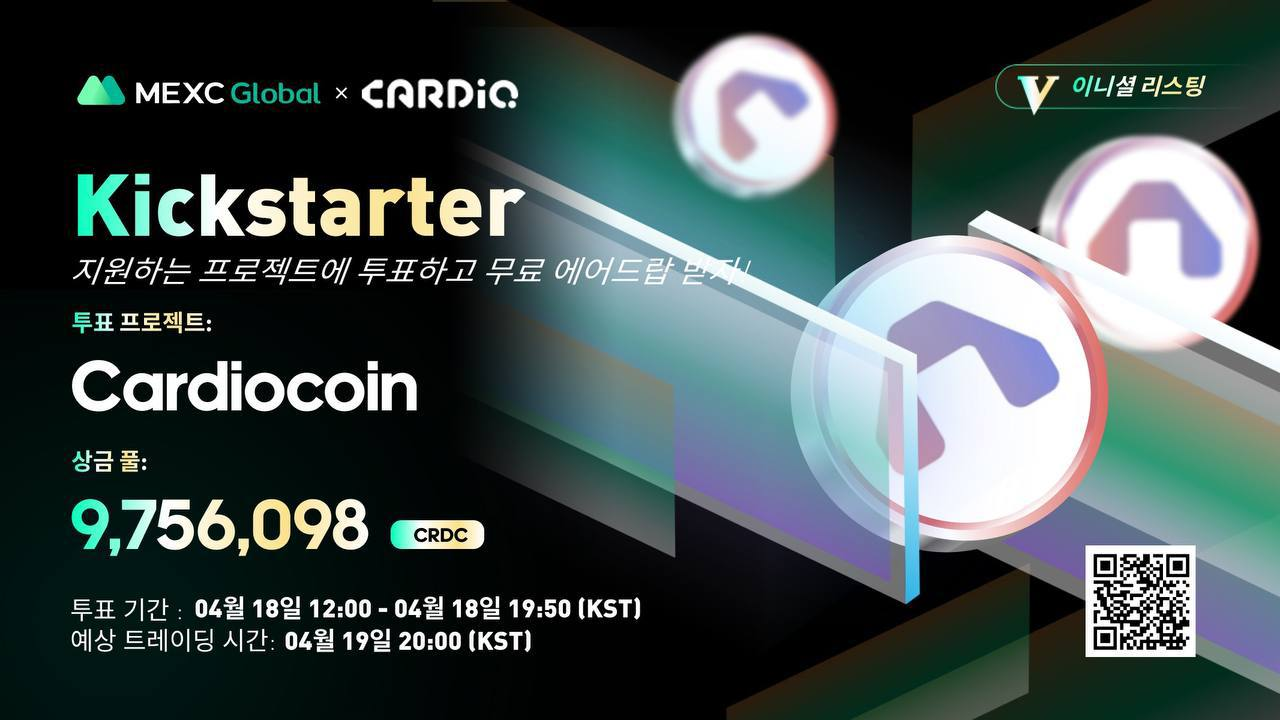 [MEXC Global opened its exchange Kickstarter promotion for Cardiocoin's initial listing on April 18th, 2022 at UTC 03:00]
Move-to-Earn projects, which have recently become the focus of the blockchain industry, usually reward its users with the projects' native cryptocurrency as a reward for walking. If walking (or related physical activity) is not verified, then the tokens issued upon untrustworthy data leads to excessive inflation, resulting in the collapse of the token-economy ecosystem. There have been many examples of Move-to-Earn projects that have collapsed under this weight.
Cardiocoin(CRDC) has taken a novel approach to increase the reliability of our exercise data. Cardio Health has developed machine-learning based IoT sensors that attach directly onto existing indoor bicycles and treadmills (without significant modification) which are already being used by over 500 million people globally. These sensors ensure that only legitimate (and therefore useful for the healthcare industry) fitness data is collected.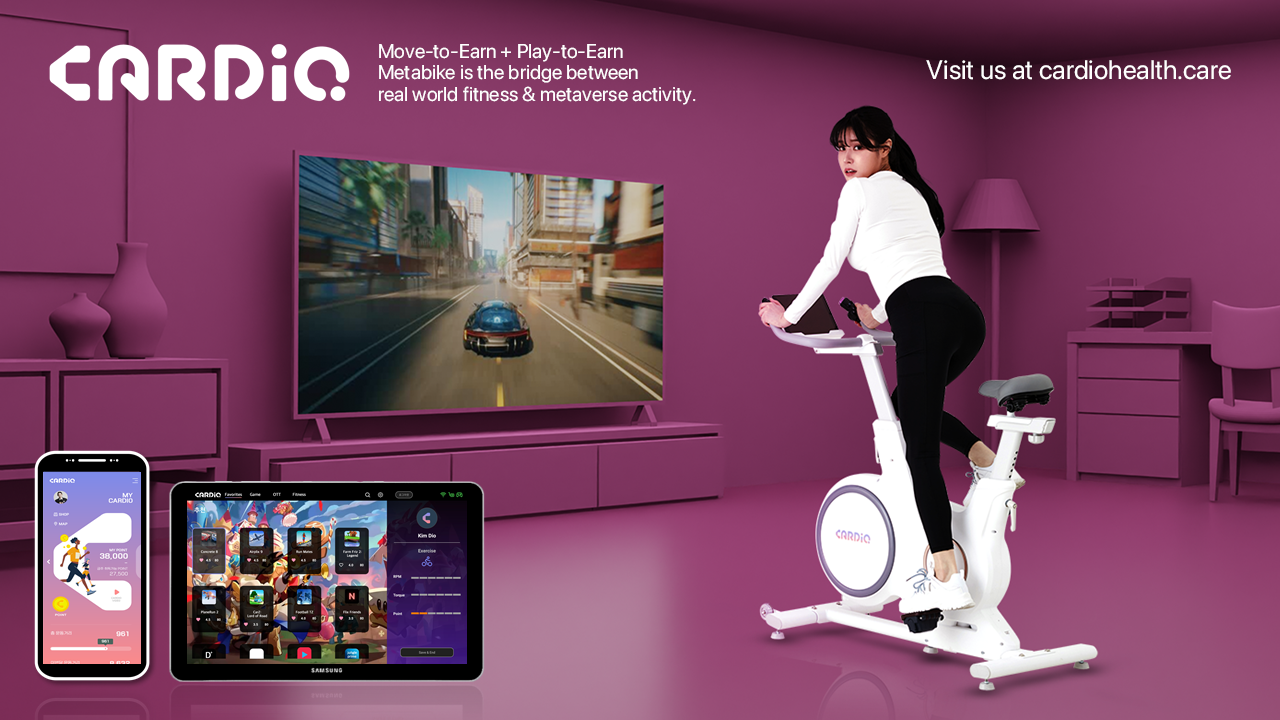 Moreover, these globally patented sensors (US, UK, CH, KR) can send signals generated from user exercise to more than 35 world-class games and content, including Roblox (already integrated) which has over 1.4 billion cumulative downloads, providing an extraordinary metaverse exercise experience. Cardio Health is in the process of signing contracts with some of the largest global fitness equipment companies globally and has already inked a deal with Korea's largest ODM fitness equipment manufacturer & distributor.
CEO Daniel Park says "Cardiocoin (CRDC) will play an important role as a medium to facilitate fitness data consumption by healthcare entities such as governments, insurance companies, and hospitals by tokenizing exercise data collected from the metaverse, the future of our reality."
Cardio has already been installed in 20 gyms domestically (South Korea) that serve over 15,000 members. Since the start of its service operations for gyms in late 2021, Cardio has verified over 42,035Km of exercise distance (on treadmills) over 24,948 workouts during 7,168 hours of exercise and has issued around $10,000 USD worth of Cardio Points (which can be converted to CRDC in the future).