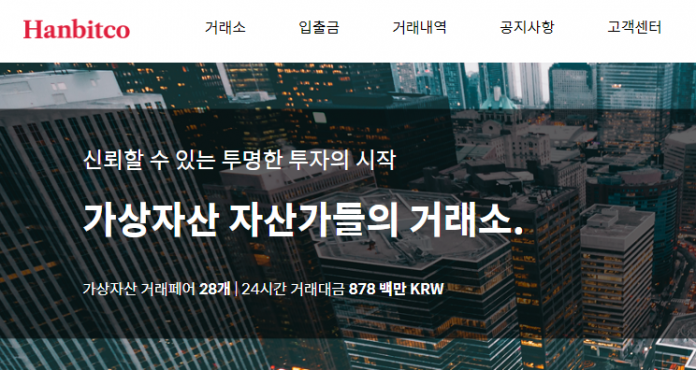 Bithumb Korea's shareholders, KOSDAQ registered company T Scientific, became the effective owner of Hanbitco, a domestic virtual asset exchange.
According to the electronic disclosure system of the Financial Supervisory Service on the 11th, T Scientific announced that it would acquire 106,218 shares of Plutusds, the operator of Hanbitco, for a total of 24.145.9 billion won.
This amounts to 60.36% of the total stake in Plutusds. As a result, if T Scientific acquires the stake as scheduled by May 16th, Hanbitco will become a subsidiary of Bithumb. Hanbitco passed the Financial Intelligence Unit (FIU) examination by the Financial Services Commission (FSC) as a coin market operator in December of 2021.
T Scientific participated in Bithumb Korea solely as a financial investor (FI), but plans to engage Hanbitco as a strategic investor (SI) as well as an FI.
An official from T Scientific was quoted saying, "We changed our business purpose in January of this year to diversify our business such as non-fungible tokens (NFT) and acquired Plutusds as part of that."
Back in January at the general meeting of shareholders, the following business purposes were added to T Scientific's business purpose statement; Blockchain-based crypto asset trading and brokerage business, Blockchain-based software development and supply business and Non-fungible token (NFT) production, certification, brokerage and sales.
According to Bithumb Korea's 2021 business report, T Scientific holds an 8.17% stake in Bithumb Korea. The number of shares held was 346,196, the same as the previous year, but the stake decreased slightly from 8.22% in the previous year to 8.17%.