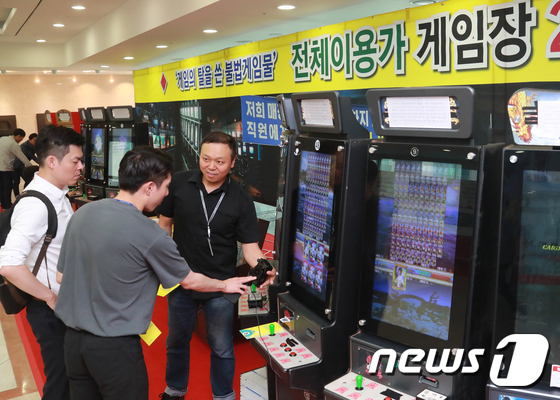 The Game Rating and Administration Committee (hereinafter, GRAC) under the Ministry of Culture, Sports, and Tourism, which is in charge of Korea's game industry regulations, is finishing the internal review for the preparation of blockchain game rating criteria until upcoming October. The approval of cryptocurrency use in games will be decided based on the criteria.
According to GRAC on July 29, the government research project for the preparation of blockchain game standards will be conducted by external researchers from August. A person in concern of GRAC said that how cryptocurrency works in blockchain games needs to be judged to set rating standards. The blockchain game market analysis will be finished within 2019.
Last year, GRAC practically decided to prohibit cryptocurrency-based games by rating the cryptocurrency connected game, 'Yuna's Closet for Kakao' as 'pending.' GRAC saw the 'Pixie Coin' which can be obtained through the gameplay might bring gambling issues because of its cashing process.
It is known that GRAC was concerned about the approval of Yuna's Closet leading to the development of casino genre games.
On the contrary to the fact that cryptocurrency use in games is treated as illegal in Korea, there is a continuous release of cryptocurrency rewarding games based on Ethereum and EOS in overseas. The game industry of Korea is concerned about losing market share for blockchain game market. Especially, as local users can access to those recently released overseas games, the industry sees it as reverse discrimination.
A person in concern of GRAC said that currently, the exchanging of cryptocurrencies obtained from games has gambling issues. However, as the irregularly obtained coins such as promotional events may not have any problem which is different from regularly obtainable coins, the criteria will be prepared as soon as possible.
Lee Suho(2019. 07. 29.) 게임위, 연내 '블록체인 게임' 시장 분석 마무리
News 1, retrieved from http://news1.kr/articles/?3682455