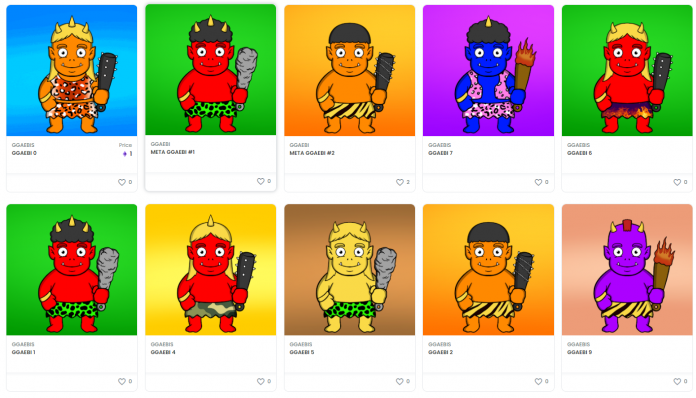 On the 26th, 'incutek', a unicorn platform for technology startups and investors, announced that it had launched the GGAEBI Investment Club. It has about 880 people.
*GGAEBI is an abbreviation of DOGGAEBI, which means miscellaneous goblins that appear in various forms in Korean folktales.In a slightly different way from foreign goblins, they are very friendly and do no harm to humans.
The governance committee, which makes key decisions, consists of 89 experts who can discover, review, and nurture projects. The members participated as individuals with experience in blockchain, NFT, investment, marketing, accounting, taxation, listing, etc., as well as representatives of asset management companies and startup investment companies, executives and employees of global financial companies, and employees of securities companies.
The GGAEBI Investment Club plans to attract 100,000 investment members within one year and transform it into an investment DAO (Decentralized Autonomous Organization).
Recently, GGAEBI NFT, which serves as a member of the NFT Investment Club, has also been issued. GGAEBI NFT is registered with Opensea, the world's largest NFT exchange.
Incutek CEO Song In-gyu (Chairman of Korea Digital Asset Industry Association and adjunct professor at Korea University) said, "The GGAEBI Investment Club seeks collective intelligence and discovers good NFT projects at an early stage. We jointly make investment decisions and invest cheaply through collective bargaining. After the investment will aim for a successful model for both projects and investors by supporting community composition, marketing, and domestic and international listings."
GGAEBI Investment Club members are invited to various social meetings such as mountain climbing, education, conferences, performances, and parties to strengthen membership and increase fun. There are plans to provide souvenirs such as wine, T-shirts, underwear, etc. or discount benefits to meeting participants through partnerships with various organizations. In addition, if there is a profit, we plan to actively donate.