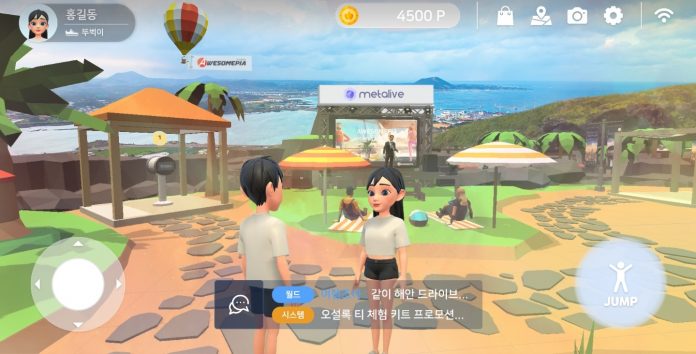 Lotte affiliate Daehong announced on the 25th that it had made a strategic investment in Awesomepia, a company specializing in metaverse platforms.
Daehong explained that they made this investment because it highly evaluated the innovativeness and future capabilities of 'BORA' and 'Meta-live'.
* BORA: Awesomepia's self-developed XR digital telescope
* Meta-Live: A virtual tourism metaverse platform scheduled to be launched in June with the Aster Foundation, a partner in metaverse platform development.
* Aster Foundation received investment from Singapore's Tembusu partner, following Klaytn, and is listed on MEXC. It will be used as the key currency for Awesomepia's Metaverse platform, Meta-Live, and virtual real estate Metarex.
According to Daehong, Meta Live is specialized in the field of virtual tourism, and the point of differentiation is that it is highly interoperable and expandable with the real economy as real tourist destinations are implemented in the metaverse.
The beta service is scheduled to open in June this year, starting with Jeju Island. In this process, Daehong will be in charge of Meta Live's branding, external PR, and advertising product planning, while Asomepia will be in charge of platform development, operation, and content planning.
Awesomepia CEO Min Moon-ho said, "We will provide a tourism simulation similar to reality in a virtual space, and further open an NFT creator ecosystem in connection with the virtual real estate 'Metalex'."