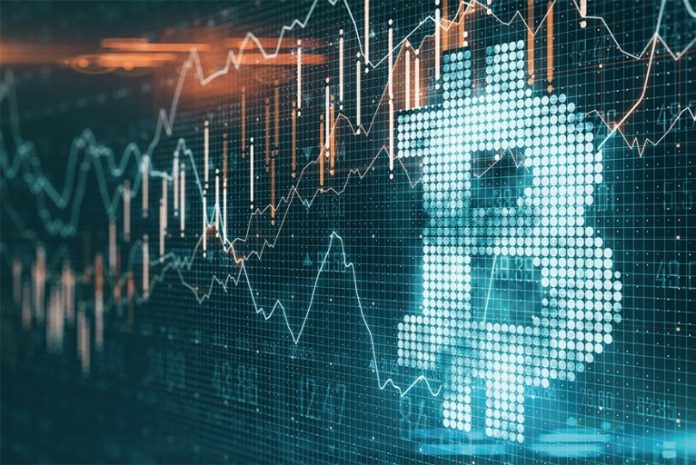 So far this year, Bitcoin price has gone up by 120%, and Ethereum 74%.
MicroStrategy, the company that has been steadily and aggressively purchasing Bitcoin with company funds, has experienced a gain of 256% in its stock price, which puts it on top of Bitcoin and Ethereum's performance. What about Coinbase, the world's No.1 cryptocurrency exchange? Its stock price also saw a 163% increase year to date.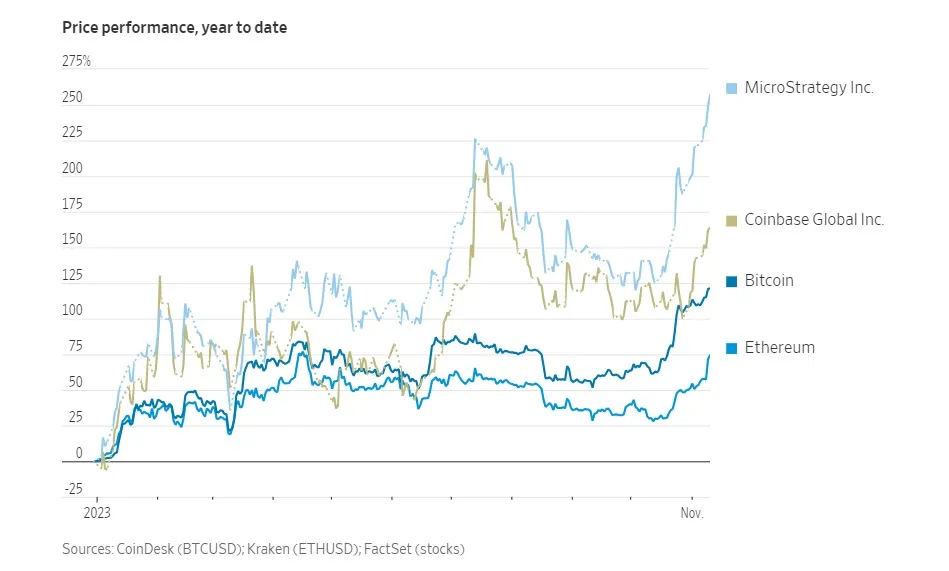 Looking at the charts, the upward trend of MicroStrategy and Coinbase is steeper than those of Bitcoin or Ethereum. What is causing this difference? This is due to the expectations that Bitcoin ETF will attract funds from institutional investors.
It is difficult for institutions to purchase Bitcoin directly, but they can easily purchase ETFs with relative ease. Additionally, institutional investors are often mandated to diversify their portfolio. Diversified portfolio can contain not just traditional assets such as stocks, government bonds, and gold, but also crypto assets. Furthermore, unlike existing Bitcoin futures ETFs, spot ETFs do not incur futures rollover costs and are therefore better suited for long-term investment, which has the effect of lowering the barrier of entry for institutional investors.
The vehement rally of crypto asset themed stocks is gaining attention not just in the United States, but also in Korea. According to the Korea Exchange on the 10th, the previous day, Wizit stock gained 24.49% over previous day. Wizit's subsidiary, T Scientific, is a shareholder of Bithumb Korea.
Other crypto asset-related stocks, such as Hanwha Investment & Securities (10.94%), Woori Technology Investment (6.71%), and Hanil Vacuum (3.50%), also showed gains.
Hanwha Investment & Securities and Woori Technology Investment have shares of Dunamu, the operator of Upbit, and Hanil Vacuum is seen as a coin-related stock for owning shares of KCX, which operates a crypto exchange.
In addition to the expectations regarding the spot ETF launches, the rise in Bitcoin price is casting a bullish influence on domestic and foreign exchange stocks and the likes. Thus, investing in exchange-related assets instead of Bitcoin could be a great alternative.