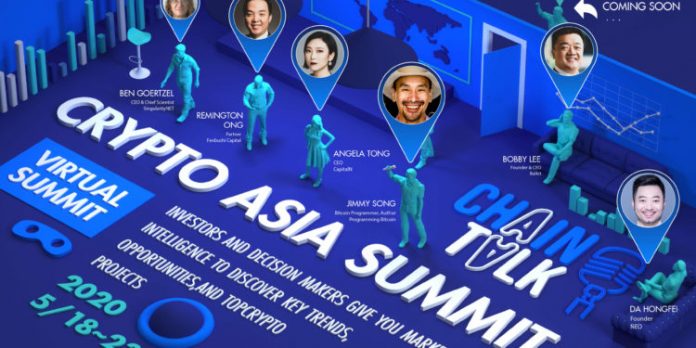 Blockchain and virtual currency companies are changing their outside promotions to 'untact (un+contact)' by increasing online communication due to the spread of COVID-19. The industry that has focused on activating offline communities, such as meetups with blockchain developers and investors, is joining the 'social distance' campaign through the online virtual events.
■Ground X communicates through the newsletter in the blog
According to the related industry, Han Jae-sun, CEO of Ground X, a blockchain subsidiary of Kakao, Lee Jun-haeng, CEO of Streami, an operator of virtual asset exchange GOPAX, and Kim Seo-jun, CEO of a blockchain investment company deliver their business strategies and policy proposals through their official blogs.
The CEO of Ground X announced the business plan for this year, including the release date of 'Klip', a virtual asset wallet that is being developed, for the first time through an official blog. This is contrast to large offline events such as partners day or blockchain technology forum 'TXGX 2019' related to blockchain platform 'Klayton' held at Pangyo office of Kakao in March last year.
In addition, they plan to share major service-related news online, such as blockchain platform 'Klayton'.
■Technology trends and policy proposals are announced through blogs
GOPAX recently opened an official blog, and Lambda256, a blockchain subsidiary of Hashed and Dunamu, announced the lastet market and technology trends through Medium.
Unlike blockchain and virtual asset industries that communicated online and offline, such as meetups, social gatherings, and official blogs, they have recently focused on online communication.
As the recession of virtual asset market and COVID-19 occurred simultaneously, outside promotions were reduced, but they are managing the official blog because it is necessary to appeal the opinions of the industry such as policy proposals for institutionalization of virtual asset service providers.
■Networking events like investor meetups were replaced by online events
Crypto Asia Summit, held from May 18 to 23, shows the social aspect changed by COVID-19. Invited speakers will participate in 'Social Distance' campaign by speaking and communicating with their subjects in their own online space. The prejudice that this event will not be successful compared to the offline event is disappearing because it is not a local event, but everyone around the world can participate. Therefore, even if COVID-19 is settled down, this trend is expected to continue for a while. This is why Crypto Asia Summit, the largest virtual event in Asia, and Consensus 2020, the largest virtual event in North America, is expected.