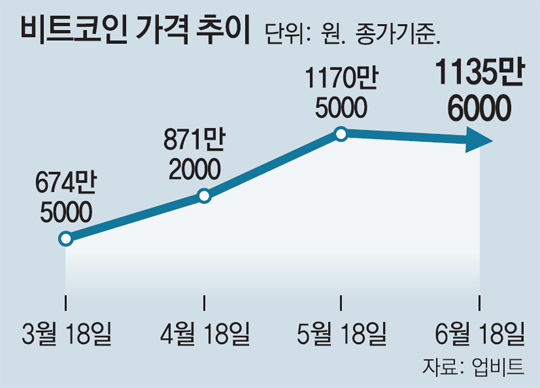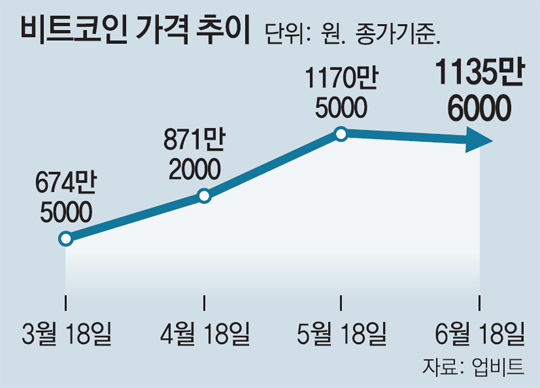 With the price of virtual assets such as Bitcoin has skyrocketed since the spread of COVID-19, the government decided to release a plan to impose tax on the virtual assets next month. Other income taxes are being considered for virtual assets like prize money and lotteries.
According to the Ministry of Economy and Finance (MOEF) on the 18th, the government will include taxation polices for virtual assets in the amendment to tax law to be announced next month. Deputy Prime Minister and Minister of MOEF Hong Nam-ki attended the general meeting of Finance and Economy Committee. He said, "We are working on refining the taxation system for multiple tax items." "We will actively respond to new taxation systems such as digital taxes," he added.
The taxation policy for virtual assets has not been decided yet. A government official said, "Tax items, necessary expense, tax rates are not finalized." However, the application of other income taxes to virtual assets is strongly considered in the government.
Transfer income tax is also mentioned as a tax item to be imposed on virtual assets. Virtual asset income is regarded as transfer income in United States and Australia. Transfer income tax is imposed on the profits obtained by trading real estate or stocks. However, in the beginning of this year, the government changed the department responsible for the taxation of virtual assets from the Property Tax Division, which handles transfer income taxes, to the Income Tax Division, which deals with other income taxes. Therefore, it is expected to impose other income tax on virtual assets.
One of the reasons that virtual asset prices are rising is due to the expansion of the finances of each country following the spread of COVID-19. Park Sang-hyun, a researcher at Hi Investment and Securities, said, "It seems that the demand for virtual asset has increased due to anxiety that the fiat currencies such as the dollar may not continue to strengthen in the medium to long term as the liquidity expands in the United States.
There are expectations and concerns in the industry about the taxation of virtual assets. An official of the virtual asset industry said, "The advantage of taxation is that the entire industry becomes more transparent and gains the trust of investors. If the investors are overtaxed, their investors' confidence may reduce."
Nam Kun-woo(2020.06.19) 코로나로 가격 치솟는 가상화폐… 정부 내달 과세방안 내놓는다
retrieved from https://www.donga.com/news/article/all/20200618/101579283/1