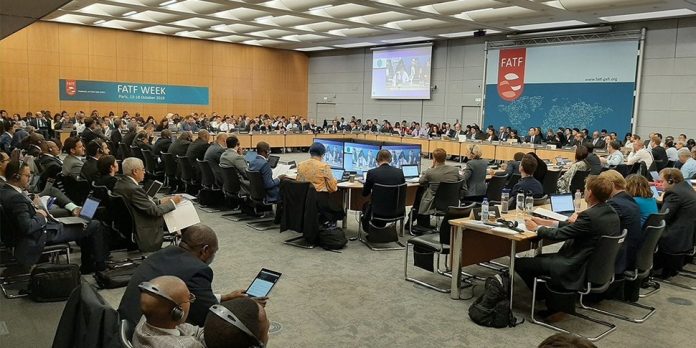 Cryptocurrency regulations are being introduced and institutionalized in advanced countries such as the Group of 20 (G20). Since Bitcoin was launched in 2009, various cryptocurrency businesses have emerged and the need for regulations has become critical as the industry grows.
The first regulation that the countries adopt is anti-money laundering law. Cryptocurrencies allow international transfers between individuals without going through a bank. It is faster and cheaper than a bank's international transfer, that takes several days and has expensive fees, and most of all, it is hard for the government to recognize. So, it is also suitable for crime money laundering or siphoning off assets out of country.
Financial Services Commission explained, "The discussion on anti-money laundering of virtual assets at the international organization level is almost finished and they already require countries around the world to implement regulations." Of the 38 member nations in FATF, the United States and Japan have already established their own regulations. In January 2020, EU will implement a directive (AMLD5) to impose anti-money laundering obligations on virtual asset entrepreneurs.
South Korea, a member nation of FATF, is preparing legislation. Eun Sung-soo, chairman of Financial Services Commission, said that the risk of money laundering has increased significantly with the recent development of technologies such as fintech and virtual assets so, they will improve regulation systems carefully.
The purpose of Specific Financial Transaction Information Act is to prevent illegal money laundering. The revised bill adds virtual assets to regulation object and imposes anti-money laundering obligations on virtual asset entrepreneurs correspond to financial institutions like banks. Major regulation object will be cryptocurrency exchange. In addition, blockchain companies (ICO) that issue cryptocurrencies to raise funds may also be subject to regulations.
Restructuring of blockchain industry is expected if the amendment of Specific Financial Transaction Information Act passes the National Assembly after the bill was revised. Korea Financial Intelligence Unit (KoFIU) can refuse to report a business that does not have a 'deposit and withdrawal service based on real name verification' (real name virtual account). Currently, only four exchanges have contracted with banks and received real name virtual accounts: Bithumb, Upbit, Korbit, Coinone. Only four exchanges mentioned above, Gopax and Hanbitco are certified as 'Information Security Management System' (ISMS), the other mandatory requirements. Except for a few exchanges among dozens of domestic exchanges, they have no choice but to close.
Some people revision of Specific Financial Transaction Information Act to legalize cryptocurrency trading. However, at the National Assembly forum, the policy officer of Financial Services Commission Noh Tae-seok said, "In the absence of virtual asset regulation law, the FATF required, so it was inevitably included under the Specific Financial Transaction Information Act. The amendment should not be interpreted as 'the purpose of legalization of virtual asset trading' and the institutionalization of crypto trading is a separate matter," he warned of extended interpretation.
Kim Byung-chul(2019.12.24) "첫걸음 뗀 암호화폐 제도화…새해엔 무엇이 달라질까"
retrieved from http://www.hani.co.kr/arti/economy/economy_general/921935.html#csidx0640251e4acbe0a8044642ae6bb9e0c