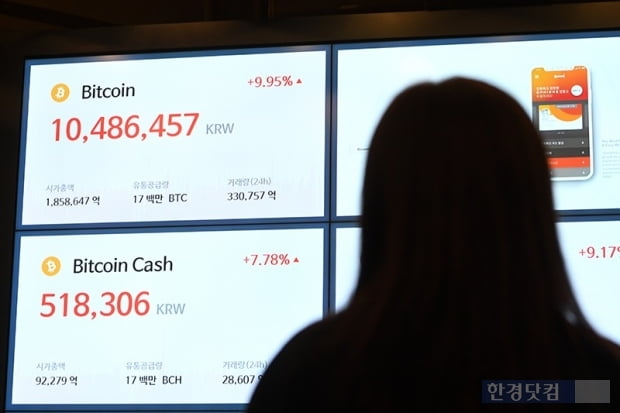 Virtual Currency Exchange Markets Scrambling to Build AML Centers and Solutions
FATF Substandard Exchange Markets Could Face Liquidation
Cryptocurrency exchange markets have been given one year to meet the standards of the Financial Action Task Force (FATF), an intergovernmental organization that aims to combat money laundering. Nearly all major exchanges are in various stages of establishing specific Anti-Money Laundering (AML) departments to become compliant with recommended guidelines.
Bithumb, one such exchange market, is launching an AML center this month. It will implement Suspicious Transaction Report (STR) and Fraud Detection System (FDS) as a part of the active countermeasure. UPbit has also adopted various solutions such as Dow Jones Watchlist, Chainalysis, and Thomson Reuters World-Check this year.
Korbit is suspending KRW transactions until it finalizes its AML transaction system that it is developing with Shinhan Bank. Huobi Korea this month has also tightened their policies regarding withdrawal limitations and deposit screening. Coinone and GOPAX have begun to recruit AML and FDS management personnel.
All these measures are based on the proposal by FATF, which domestic cryptocurrency exchange markets are subject to. Thirty-seven countries, including Korea, U.S., China, and Japan, have agreed to work towards compliance with the FATF's recommendations.
Countries and territories not in compliance with the recommendations after one year would be placed on the FATF blacklist.
The Financial Services Commission has welcomed FATF's recommendations. It is expected to review the measures and gauge its compatibility with the "Law on Specific Financial Transaction Report," proposed by Senator Kim Byeonguk of the Democratic Party of Korea.
There is some concern within the cryptocurrency industry that virtual currency exchange platforms are being targeted by these new guidelines, and that platforms that are not compliant will be subject to liquidation. The costs of AML implementation are also an issue, as many smaller exchange platforms will be unable to shoulder the burden.
There are currently about 300 Korean exchange markets in operation, and experts expect that number to be whittled down significantly in the coming year.
Kim, Sanha (2019.07.12) '생존위기' 가상화폐거래소, 앞다퉈 AML 센터 만들고 솔루션 도입
Hankyung Retrieved from https://www.hankyung.com/it/article/201907120274g