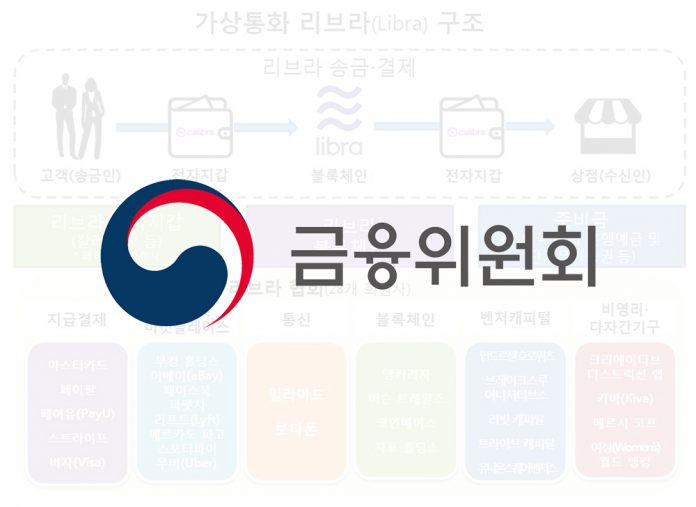 6. Recent Trends
A. Virtual Currency Market
▶ After the big increase* due to the popularization expectency followed by the Libra announcement, the price of Bitcoin is now slightly decreased.
* (Bitcoin Price) Boxed around 4 million KRW after a drastic fall last year → Reached to 10 million KRW due to the gradual increase in April & May → Increased up to 16.84 million KRW after the Libra announcement(26, Jun 2019) → Currently slightly down to 13.52 million KRW(5, Jul 2019)
● As the big increase of Bitcoin price, the premium so-called Kimchi Premium has reached up to 8.6%(Bitcoin basis), now it is downturn due to price stability.
* (Kimchi Premium) -6.6%(5.4) → 0.6%(5.26) → 8.6%(6.28) → 2.2%(7.4)
● As the Bitcoin share* in the global virtual currency market capitalization expands(Alt-coin decreased), the virtual currency market has reorganized with Bitcoin in its center.
* (Bitcoin market share globally) 36%('18.5) → 53%('19.2) → 60%('19.5) → 63%('19.7)
● Same in Korea, Bitcoin trading rate against Alt-coin is gradually increasing, the importance of Bitcoin in the market has risen.
* (Bitcoin trading rate in Korea) 3%('19.2) → 12%('19.5) → 31%('19.7)
B. Facebook
▶ Facebook is planning various measures to comply with the regulations of various contries with regard to Libra.
● Calibra, the subsidiary of Facebook has registered to FinCEN* as a money services business, and applied for the U.S. domestic money transfer license.
* Financial Crimes Enforcement Network is a subsidiary organization of the U.S. Ministry of Finance that collects‧analyzes financial transaction information to countermeasure the financial crimes in-and-outside of the U.S. territory such as money laundering and funds for terrorism.
● Also, at Department of Financial Servieces of New York State, Bitlicense* acquiring process has commenced.
* A license related to virtual currencies, the license range is limited to the state of New York, and the activities of the residents of New York.
● The discussion to comply with the regulations with FCA, Bank of England, and FINMA of Switzerland has proceeded.
C. Supervisory Offices Overseas etc.
▶ U.S.) Public hearings of Senators(16th July) and Representatives(17th July) are planned to be held with regard to the independent virtual currency project of Facebook, Libra.
● Maxine Waters, the chairperson of Financial Services Committee of Representatives requested Facebook to halt their plan to the development and launching of new cryptocurrency for the examination on security concerns and risks.
● Jerome Powell, the chairman of Federal Reserve Bank(FRB) said about Libra, "We will look into this very carefully, and the expectency level in terms of regulatory and consumer protection will be very, very high."
* Regulators Have Doubts about Facebook Cryptocurrency. So Do It's Partners.(NYT, 6.25)
▶ (G.B.) UK Treasury, FCA, and Bankof Englnad are working with each others to monitor the Facebook's plan
● The president of Bank of England announced that Libra shall be safe and if not, the oversight of major central banks shall be required.
▶ (Switzerland) Thomas Moser, the alternate member of Swiss National Bank(SNB) Governing Board said, "Facebook promised to proceed in accordance with the provided regulations, and we are communicating with the relevant regulatory with regard to the Libra project."
● Showed positive opinion by saying "I think the development process of Libra is interesting, and feel comfortable about their progress."
* European watchdogs demand detail on Facebook's cryptocurrency(Reuters, 6.25)
▶ (Russia) Alexey Moiseev, the Deputy Finance Minister in Russia, said that Libra will be treated in the same way of other virtual currencies.
● "We will not ban Libra. However, as the public currency of Russia is Rouble(Ruble), all the transactions shall be carried out by Rouble, and it will not be appoved to be a legal currency as same as other virtual currencies."
* Russia Will Not 'Ban' Libra but Illegal to Use It to Pay for Goods and Services(CryptoGlobe, 7.1)
▶ (G7) France, a chairnation of G7 currently, has announced to establish G7 T/F with regard to virtual currencies.(21st June)
● G7 T/F will examine on how the regulations such as AML or consumer protection law will affect on virtual currencies such as Libra.
● The president of the Bank of France(Banque de France) said, "We are trying to combine open-mind to innovations and solid regulations, which is a matter of interest for everyone."
* France creates G7 cryptocurrency task force as Facebook's Libra unsettles governments(Reuters, 6.21)
▶ (FSB) Randal Quarls, the chairman of Financial Stability Board(FSB) said, "The expansion plan in retail payment of Facebook induces a close examination of regulatories."
● He added, "FSB and SSBs will monitor the risks, and may consider additional multilateral actions when required."
* FSB press briefing: Chair's opening statement(FSB, 6.25)
▶ (BIS) Augustin Carstens, the general manager of the Bank of International Settlement(BIS), at the interview with Financial Times after the Libra announcement of Facebook, said,
● "I support the efforts of all the central banks over the world on digitalization of their public currencies. It may have to be earlier to issue the digital currencies for them."
* Central bank plans to create digital currencies receive backing(FT, 6.30)
Countermeasures on International Standards of Virtual Assets provided by FATF

▶ FATF has provided the international standards with regard to virtual assets, and announced a statement requiring all the nations to comply with it in June of 2019.
* FATF has used the term 'Virtual Asset' to indicate virtual currency.
[Major Provisions of FATF International Standards for Virtual Asset]
● Imposing 'AML duty' to the virtual asset exchange business second to that to the financial companies
* Customer Due Diligence, Suspicious Transaction Report etc.
● Imposing the duty* of report· registration to the virtual asset exchange business
→ To prevent criminals(or of criminal records) to enter into the virtual asset business, and non-registered to be sanctioned.
● Establishing*·Effective regulation supervision system to prevent money laundering·fund raise for terrorism
* The supervisory shall have the right to abort limit suspend business when the virtual asset business violates the duty, and imposing right of effective, proportionate and dissuasive sanctions.
● FATF is planning to inspect the implementation status of each countries in June 2020.
▶ The revised bill of Law on Specific Financial Transaction Report(Senator Kim, Byeonguk proposal) currently discussed in the National Assemply is reflecting* the internationally provided matters, the law shall be amended to comply with the international standards.
* ① Definition of Virtual Asset and the Exchange Market, ② Report duty of the exchange market, Punishment when not registered ③ Mandatory rejection of transactions with particularly high money laundering risk etc.
● Henceforth when the amendment of the law is proceeded, the guidance with regard to the virtual asset will be actively applied for the amendment of subordiante ordinances.
* FATF has issued the non-binding interpretational guidance for the governments and persons in concern to refer in practical operation process.
Original file: Download