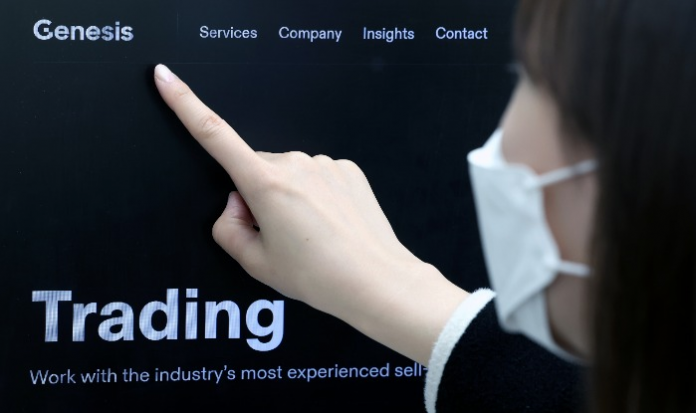 Crypto chaos is finally taking its toll on South Korean exchanges – with the crypto investment bank Genesis' decision to pause redemptions and new loan offerings earlier this week disrupting services on the Gopax trading platform.
Platforms in the nation have – until very recently – appeared impervious to the ripple effects of the collapse of FTX due in part to the fact that they do not issue coins of their own.
Per YTN, Gopax said that it had delayed interest and principal payments to customers who use its GOFi staking services. The product was developed in conjunction with Genesis Global Capital.
Gopax explained that its GOFi products "are provided by our business partner Genesis Global Capital."
The firm stated that it had asked Genesis to repay all of GOFi customers' cryptoassets "prior to" the American company's Wednesday announcement. And Gopax also claimed that it would speed up repayments by remaining "in constant communication" with both Genesis and its operator, the Digital Currency Group.
The matter is complicated somewhat by the fact that the DCG owns a 14% stake in Gopax. The South Korean exchange was quoted as explaining:
Gopax: Attracting Interest from Binance?
Earlier this week, the media outlet Decenter reported that Binance officials had "recently" held talks with a high-ranking official from Gopax. The outlet claimed that Gopax had "emerged as a strong acquisition target" for the crypto exchange giant.
Binance is an extremely popular exchange among South Korean crypto traders. But breaking into the "official" South Korean crypto exchange market has proved problematic for international players. So far, just five exchanges – all South Korean startups – have obtained crypto-to-fiat trading licenses.
While Binance has recently struck a partnership deal with the city of Busan to help it build a so-called Digital Assets Exchange, many believe the crypto exchange hopes to become the first international player to break into the South Korean crypto-KRW market.
The South Korean startup Streami owns around 41% of Gopax's shares. The remainder is owned by the aforementioned DGC and the trading platform's two co-founders.
The Streami CEO Lee Jun-haeng was quoted as stating that it was "true" that the company had "met with Binance a few times," but stressed that "nothing has been officially decided."
A Binance official, however, claimed that the exchange giant would "not comment on speculation or rumors."
Tim Alper(2022.11.17) "South Korean Crypto Exchange Gopax Services Hit by Genesis Disruption"
retrieved from https://cryptonews.com/news/south-korean-crypto-exchange-gopax-services-hit-by-genesis.htm/