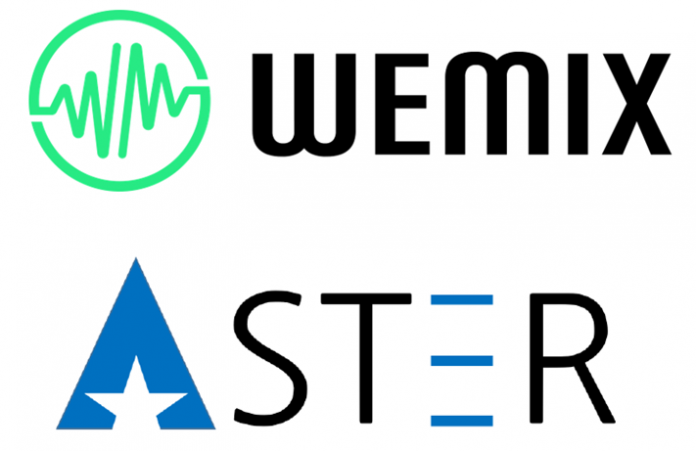 #1 traded metaverse coin : WEMIX
Today, the highest-traded Metaverse crypto coin($1.16B) is WEMIX, a custom blockchain project made by the South Korean gaming platform WEMADE. The WEMIX network features various play-to-earn blockchain games with one of the most robust platforms on the market.
WEMIX's blockchain solves the issue of low transaction throughput and high fees, making it perfect for blockchain-based games. WEMIX uses a mixture of private and public blockchain functions, connecting them with intermediary chains under a hybrid structure.
Currently, WEMIX offers various services alongside its selection of blockchain-based games. The WEMIX wallet enables users to store their tokens on mobile and desktop devices. There's scope, WEMIX's custom block explorer. Last but not least, the project recently added WEMIX Auction, an NFT marketplace enabling users to be on various items using WEMIX tokens.
#Metarex, a virtual real estate exchange linked to the real economy : ATC
TSnet, which operates Metarex, the world's first real economy-linked virtual real estate exchange, is recently referred to as the Korean-style 'Earth 2' and is positioning itself as a native virtual real estate exchange.
Interlocking with the real economy means that just as real estate in the real world has a business plan and is commercialized through implementation, financing, and construction, it is possible to commercialize it through the same process within Metarex.
For example, Mr. A purchases land near Gangnam Station from Metarex, builds a business plan to build and operate a building that can hold conferences and forums, etc. It will be possible to collect money by constructing and operating a virtual building, or by reselling it at a high price, including business rights, to recover the investment.
In addition, since all economic activities of Metarex's virtual real estate transaction and construction and business operation in MetaLive can only be paid with Aster Coin (ATC), a real economic ecosystem based on Metarex and MetaLive is being built. .