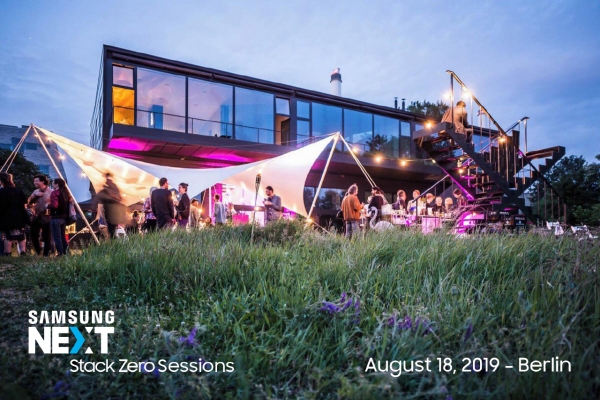 Samsung Electronics is rapidly expanding its blockchain ecosystem. They are the first to establish a blockchain platform among global smartphone manufacturers. Aggressive investments strategy on blockchain startups is in progress.
Blockchain is one of the future growth engines Samsung has picked together with AI and the autonomous car. Vice president Lee Jaeyong had directly reviewed the service at the presidential board last month.
On July 24, Samsung Next, the investment subsidiary of Samsung Electronics will be participating 'Blockchain Week Berlin 2019' held on Aug. 18. Samsung Next is planning to present 'Stack Zero Sessions' at the event.
Samsung Electronics has been supporting blockchain startups through a program called 'Stack Zero Grant' since 2018. Stack Zero Grant is a pure support program, unlike the investments programs Samsung Next has been conducting in the past.
The Stack Zero Sessions this time is presenting in line with the Stack Zero Grant. Samsung Next has announced, "We will gather up 40 blockchain experts to find solutions and discuss the development directions."
Samsung Electronics is trying to establish its blockchain platform ecosystem with its dominance in the smartphone hardware market. Ten new blockchain DApps have been added to Samsung Blockchain Wallet of Galaxy S10 this month. Samsung is planning to gradually add more DApps for the expansion of the blockchain ecosystem.
It is expected that the blockchain technology will be applied in their first foldable phone, 'Galaxy Fold' as well as 'Galaxy Note 10' which is scheduled to be launched next month. They are launching the Ethereum based blockchain development tool 'Samsung Blockchain SDK' later this year.
The Ethereum based developers may develop and distribute DApps by utilizing the SDK. A person in concern of the industry said that Samsung's strategy is to take the lead in the market through the expanded application of blockchain technology, diversification of DApps, and investments in startups.
Song Yunglok (2019.07.24.) 삼성전자, 블록체인 생태계 확장 속도
E Today, retrieved from http://www.etoday.co.kr/news/section/newsview.php?idxno=1780430#csidx470788233eb30d3b8e5bbbe9e3372e9