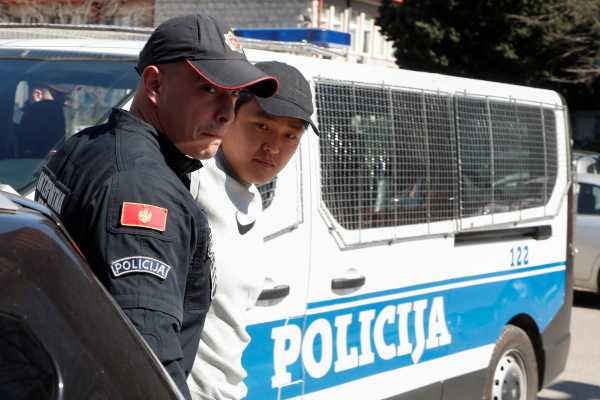 Seoul's justice ministry has requested the extradition of Kwon Do-hyeong from Montenegro after the fugitive co-founder of blockchain firm Terraform Labs was arrested there earlier this week.
However, it's unclear whether he will be sent to South Korea as the disgraced 31-year-old businessman has also been charged in Montenegro as well as the United States.
After appearing in court in Montenegro, he was charged with forgery.
Prosecutors in New York indicted him on eight counts, including securities fraud, wire fraud, commodities fraud and conspiracy.
Last month, the U.S. Securities and Exchange Commission charged Kwon and Terraform Labs with fraud while police in Singapore have also launched an investigation into him.
South Korea's justice ministry and the prosecution intend to quickly bring him to Korea to hold him criminally accountable for breaching the capital markets law as a court warrant to detain him was already issued last September.
Kwon is accused of orchestrating multi-billion-dollar cryptocurrency asset securities fraud, repeating false and misleading statements about the alleged fraud in interviews and on social media, and manipulating the price of his company's stablecoin, TerraUSD.
KBS World(2023.03.28) "S. Korea Requests Extradition of Crypto Fugitive from Montenegro"
retrieved from https://world.kbs.co.kr/service/news_view.htm?lang=e&Seq_Code=176690/