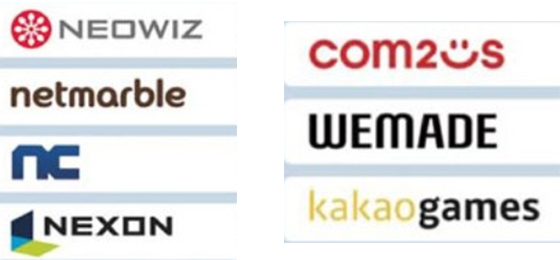 Korean game publishers will likely return to their fundamental commitment of developing globally appealing pastimes as their hyped engrossment with play-to-earn (P2E) model with blockchain and digital coin applications would likely fizzle out from the shocking expulsion of Wemix from Korean crypto exchanges.
Domestic game publishers have come to question the P2E model after the country's top five crypto exchanges' decision to delist Wemix, the native token of South Korean major game publisher Wemade's blockchain platform Wemix, as of Dec. 8.
Since Wemade had been most aggressive in incorporating P2E model, its fall could invite tighter regulations from authorities.
The Korean gaming industry has recently rushed to develop P2E games leveraging on blockchain technology to explore new growth engines in the saturated MMORPG game market. Along with Wemade, Com2uS, Netmarble, Neowiz and Kakao Games have so far issued their tokens that can be used on their games.
But they would likely turn more conservative after the Wemix debacle.
Industry leader NCSoft has stayed skeptical of P2E model, finding it premature due to lack of guidelines and regulations.
CSoft has focused more on the development and portfolio management of its cash cow game IPs like its successful series 'Lineage' first while waiting for the right moment to join P2E.
In the meantime, the Financial Supervisory Service has launched a regulatory review on the standards on delisting from the cryptocurrency market.
Hwang Soon-min, Ko Min-suh and Lee Ha-yeon(2022.11.28) "P2E fever likely to die down among Korean game issuers after Wemix fall"
retrieved from https://pulsenews.co.kr/view.php?year=2022&no=1070833/