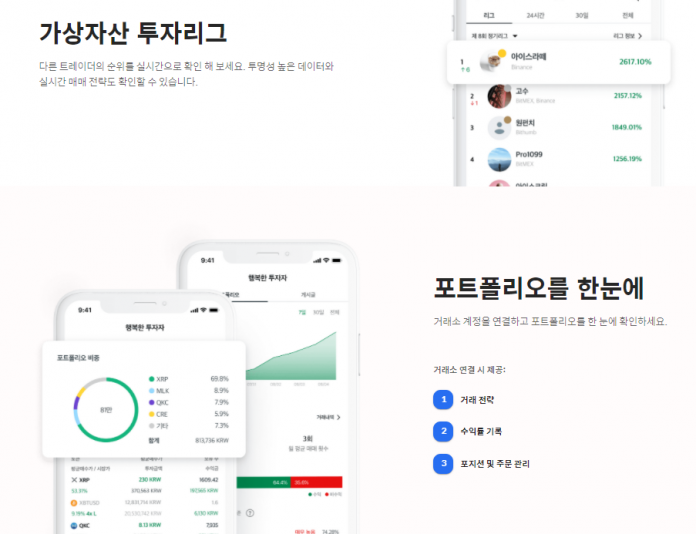 Seoul, Korea – March 23, 2021 – League of Traders, cryptocurrency leaderboard and competition app, and FTX, a cryptocurrency derivatives exchange, today announced a partnership to hold a cryptocurrency trading competition from March 23rd through April 13th.
Visit here to sign up and for more information.
The trading competition uses the FTX exchange platform in conjunction with League of Traders app to compete for a potential prize purse of USD$200,000 with a grand prize of USD$100,000 to the winner. After the 22-day competition, the trader earning the largest percentage increase will be awarded the grand prize. A digital leaderboard ranks all competitors and allows users to watch real-time trades from each competitor.
"We're excited to launch trading competitions on League of Traders enabling the trading community to trade on FTX through more avenues," said Sam Bankman-Fried, CEO and Co-Founder of FTX. "The real-time digital leaderboard combined with detailed statistics on each trader's profile and trading history offers an insightful view into the activity from many of the top crypto traders across our exchange."
Traders are allowed to enter through April 6th and the maximum prize purse of $200,000 is dependent on the number of entrants. Participants meeting certain trading volumes during the competition are eligible to receive up to $600 as a trading bonus. New FTX users who participate in the competition will receive $30 to their FTX account and a 15% discount on all trading fees.
"We designed League of Traders to gamify the crypto trading experience and this partnership with FTX is a natural extension of our original mission," said John-Ting Li, CEO and Co-Founder of League of Traders. "We're excited for the competition and to see who will come out crowned champion."
About FTX
FTX is a cryptocurrency derivatives exchange built by traders, for traders. FTX aims to build a platform powerful enough for professional trading firms and intuitive enough for first-time users. FTX supports quarterly and perpetual futures for all major cryptocurrencies, leveraged tokens and OTC.
About League of Traders
League of Traders is a social trading service that allows traders to visually track assets across exchanges, and make informed trading decisions. To learn more about about League of Traders visit the website, Twitter or Telegram. Download that app here.
###
All trademarks and product names are the property of their respective companies.
FTX does not onboard or provide services to personal accounts of current residents of the United States of America, Cuba, Crimea and Sevastopol, Iran, Syria, North Korea, or Antigua and Barbuda.
League of Traders Media Contact
Gary Bird
FortyThree, Inc.
leagueoftraders@43pr.com
831.401.3175