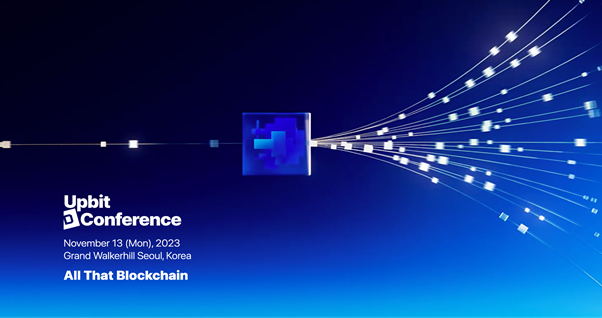 'UDC (Upbit Developer Conference)', Korea's leading blockchain conference, has returned after getting rebranded to 'UPbit D Conference'.
This year marks the 6th UDC since its inception in 2018. Over the past 5 years, it has registered more than 1,190 companies and 19,100 participants, UDC video clip's view count reaching 760,000 as of this month. In particular, last year's UDC was well received as a true blockchain festival with various offline events such as NFT exhibits.
UDC 2023, scheduled on November 13, will feature sessions around five topics: trends, finance/business, policy/regulation, content/culture, and industry/technology, under the slogan 'All That Blockchain'. Total of 39 leading domestic and foreign experts in various fields, such as technology, economy, and society will participate in in-depth discussions on how to expand the blockchain ecosystem. Lectures will be featured in hybrid on-offline format for anyone interested in blockchain to participate.
The offline event will be held at Grand Walkerhill Seoul, and Solana Foundation's Technical Director Matt Sorg will take the first session and stand on the podium. Technical Director Matt Sorg plans to analyze the impact of AI on the blockchain industry, focusing on the AI (artificial intelligence) keyword that has stirred the world, and prognose the creative innovation that the combination of the two technologies will bring.
Next, Roger Ver, founder of Bitcoin.com, will present the direction of the blockchain industry and the current status of Bitcoin. Sota Watanabe, CEO and founder of the Astar Foundation, Oh Se-hyeon, Vice President of SK Telecom, and Usman Asim, Chief Engineer of Ava Labs will deliver financial/business trends in Korea and Asia, respectively, in the afternoon session.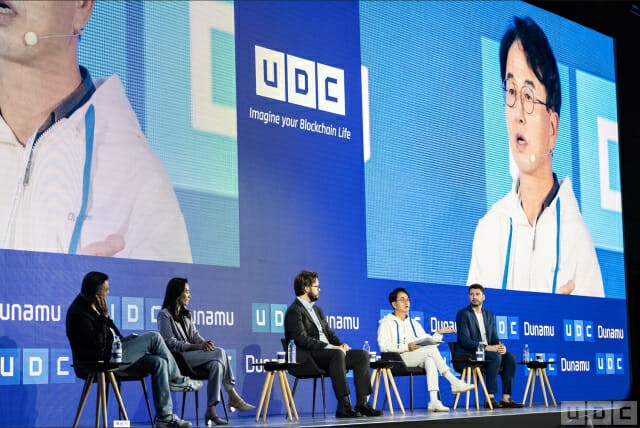 In addition, various prominent figures from around the world will cover the present and future of the blockchain industry with varying themes such as Oracle & Data, Metaverse & Gaming, Entertainment, and AML. There will also be a discussion with financial policy experts from Korea, the United States, and Singapore regarding digital asset regulation, which has been a social topic this year. All offline sessions will be broadcasted live on UDC's official YouTube channel.
The online session will be revealed on November 13th at 6pm. As the main speaker, Laura Shi, head of overseas expansion at Consensys, will introduce digital asset wallets that increase the convenience and efficiency of digital asset transactions, and a core contributor PacMan Blur from Blur will present the prospects of NFTs with case studies. The online session will also consists of a variety of lectures covering 18 key topics, including AI, sustainability, and social impact.
Full speakers and programs of the 'Upbit D Conference (UDC)' can be found on the UDC official website.