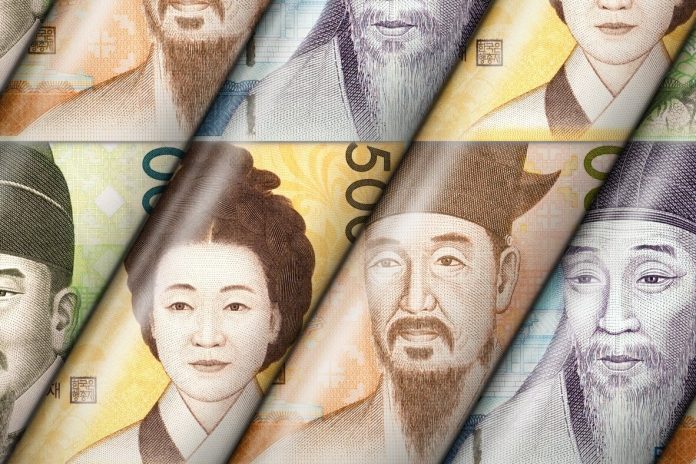 South Korea's "crypto moms" are getting serious about their bitcoin (BTC) and altcoin buying – and, per a new report, are turning to their offspring for tips on how to make smarter investments.
As previously reported, while the 2017-era South Korean crypto rush was predominately led by younger male investors, Crypto Fever 2.0 has seen an influx of investors aged 40-59, with "crypto moms" entering the fray. Last month, a local industry observer told Cryptonews.com that "more female buyers are coming forward," and that many have been "inspired by" moves in the United States from players like Tesla.
But per Chosun, some mothers are asking their sons and daughters to give them BTC investment tips. The media outlet stated that "housewives" in their 40s and 50s were now "jumping into cryptocurrency investment. Chosun pointed to data from the Coinone trading platform that showed 44% of all customers in their 50s were now women, while females made up 31% of customers in their 40s. Only a quarter of twentysomething customers are female, by contrast.
And the 40-59 demographic was responsible for 30% of total transaction volume, per data from the same exchange.
The media outlet quoted an older newbie trader as stating that she was "learning about trading by listening to my son."
And a "full-time housewife" investor aged 51 complained,
"Crypto is not like stocks, which are relatively easy to understand. It's hard to get to grips with what a blockchain is."
Cryptonews.com reached out to a number of South Korean women to see how accurate these reports really are.
A 46-year-old female resident of Uijeongbu who asked only to be identified by her surname, Shim, told Cryptonews.com that she owns just a small amount of crypto, which she said she received as a giveaway in a promotional event. She said,
"I have joined major online community run by [the search engine] Naver, and get a lot of information from there. And I do invest in the stock market. Lots of people I know invest their money in bitcoin. I'd like to do that too, in the future, but it seems so volatile, so I'm still hesitant."
And a Seoul-resident mother-of-one surnamed Mok, also 46, told Cryptonews.com:
"I'm really interested in crypto and would love to invest if I had any spare money. Sadly, I don't have anything spare at the moment, so it'll have to wait!"
Meanwhile, on a Naver message board, roles were reversed with one poster recently claiming that he was in the last year of high school. The poster stated that their father – a successful bitcoin investor – had advised him to give up his studies and throw their efforts into crypto trading on a full-time basis.
Tim Alper(2021.04.10) Crypto Moms Now Taking Bitcoin Buying Tips from their Kids
retrieved from https://cryptonews.com/news/crypto-moms-now-taking-bitcoin-buying-tips-from-their-kids-9865.htm