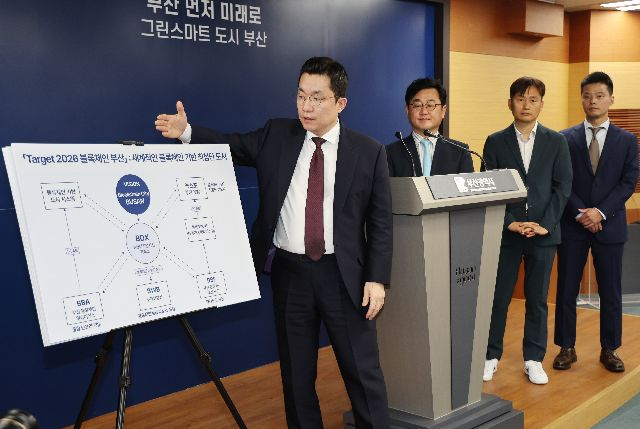 South Korea's Busan city is officially seeking operators for its forthcoming Busan Digital Asset Exchange.
According to a notice issued by Busan City and reported by MarsBit news, the selection process for operators for the Busan Digital Asset Exchange is currently underway.
Busan Digital Asset Exchange to Have an Operator Next Month
The selection process is being overseen by the Busan Digital Asset Exchange Promotion Group, which is set to unveil the results of the operator selection next month.
This decision is contingent on a thorough review and demonstration evaluation of the documents submitted by the Busan City Government.
Once the operator is officially chosen, the process of establishing and operating the digital asset exchange is anticipated to accelerate, with the exchange expected to be fully operational within the year. An intriguing aspect of this initiative is that the digital asset exchange project is being entirely promoted through private investment.
As such, business operators who participate in the venture are not only responsible for the financial investment required to establish the infrastructure and sustain the operations but also retain ownership stakes in the enterprise.
It's noteworthy that, depeg on the nature and content of future projects, andindministrative support from Busan City may be extended to facilitate the growth of this nascent industry.
Busan Aims to Become Blockchain Hub by 2026
Prospective business operators interested in contributing to the creation of the city's digital asset exchange must submit their business proposals before the 28th of the designated month.
Those wishing to take part in this endeavor can access relevant materials, including the comprehensive plan outlining the establishment of the digital asset exchange and the proposed timeline for its future development.
This initiative forms an integral part of Busan's broader transformation project, with the core objective of evolving the city into a blockchain-based hub by the year 2026.
The ultimate aim is to position Busan as a frontrunner in the blockchain industry and ecosystem.
Serving as a blockchain free supervision zone, South Korean city recently dissolved the Busan Digital Asset Exchange Establishment Promotion Committee upon its completion of the project.
Jai Pratap
(2023.11.01) "Busan City Seeks Operators for the Upcoming Busan Digital Asset Exchange"
retrieved from https://cryptonews.com/news/busan-city-seeks-operators-for-busan-digital-asset-exchange.htm