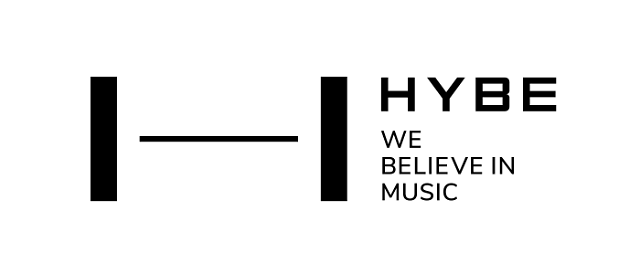 Hybe, the agency of K-pop wonder BTS, diversified its business portfolio into such as non-fungible tokens through a joint venture with Dunamu, a blockchain company that operates South Korea's major cryptocurrency exchange Upbit. Hybe will issue new shares to secure some 700 billion won ($593 million) for its investment in Dunamu.
A non-fungible token (NFT) is a unit of data stored on a blockchain network of interlinked virtual ledgers. Each NFT is certified by a blockchain as a unique digital asset. NFTs can be bought and sold digitally. As digital music streaming has become common, music can be shared by an unspecified number of people. NFTs allow a specific person to own original digital content that cannot be duplicated and record ownership information.
In a regulatory filing on November 4, Hybe said it would acquire a 2.48 percent stake in Dunamu to establish "long-term partnerships and jointly promote new businesses including NFT." The two companies would set up an NFT-related joint venture.
Major entertainment companies in South Korea are paying attention to new technologies such as metaverse and NFTs that could utilize the growing worldwide influence of K-pop artists and their intellectual property to create new and stable sources of income. In July, JYP Entertainment joined hands with Dunamu to launch an NFT platform business.
NH Investment & Securities analyst Lee Hwa-jung said earlier that Hybe's new businesses are expected to achieve success by turning its fandom platform into metaverse and utilizing the intellectual property of artists as NFT.
Hybe has stepped up efforts to expand its business scope in the U.S. music market. In April, its American subsidiary acquired Ithaca Holdings, a Los Angeles-based investment holding company that controls the label of Justin Bieber. The acquisition that cost some $950 million came two weeks after Big Hit Entertainment founded by Bang Si-hyuk changed its name to Hybe to herald a new start.
Bang has pushed for aggressive structural changes to introduce a multi-label system. The music label survives under the name of "Big Hit Music" while the platform division is based on Weverse, a fan community service that allows fans to interact with artists and makes profits through subscription models and streaming. The solution division consists of subsidiaries that create secondary and tertiary businesses specialized in performance, video content, intellectual property and games.
임창원(2021.11.04) BTS agency agrees to establish NFT joint venture with domestic blockchain company
retrieved from https://www.ajudaily.com/view/20211104090041907