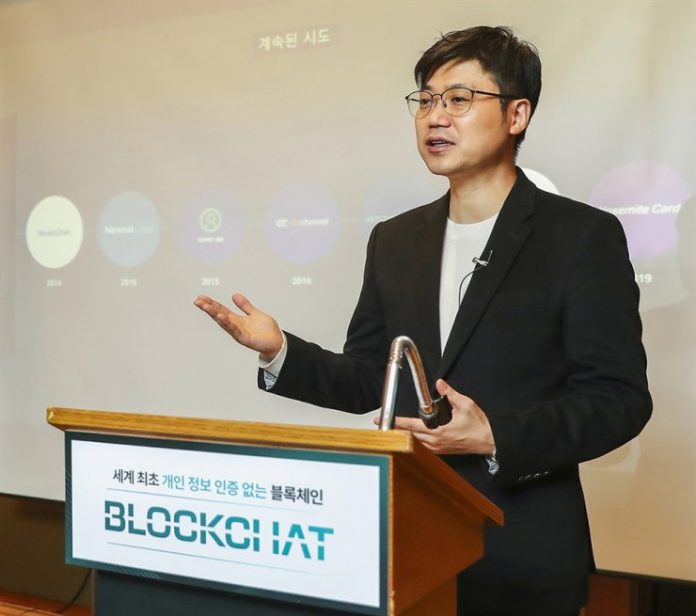 South Korea's Blockchain Labs, which develops blockchain and cryptocurrency projects, has launched the very first decentralized instant messenger in the world called the "Block Chat."
This is also the same company that created the world's first blockchain-based COVID-19 digital vaccination certification app, which has been named the Coov app.
Blockchain Labs unveiled the Block Chat messaging app on Tuesday, Nov. 8. As per The Korea Economic Daily, this new messenger offers excellent security since the messages and other content posted are only stored on the personal device being used. This is because the app has no central server where the exchanges are usually stored in the common messaging apps.
The blockchain firm said that having no server means that the messenger is safe from threats and problems, such as the issue that recently beset the Kakao Talk app, where it malfunctioned after a fire broke out in Kakao's data center.
Moreover, the Block Chat app does not require any separate membership registration or login. Without the need for these, users can safely guard their personal data since there is very little reason for their details to be exposed or leaked.
What's more, users of this new blockchain-based messenger can also avoid the ads that pop up in typical messengers that use collected personal data to send out customized ads. Personal information is gathered during registrations, so the privacy breach is eliminated with Block Chat's "no requirement" policy for this step.
"Existing messenger services have earned massive revenue from advertising through the use of user information, so they have never been free," Lim Byung Hwan, Blockchain Labs's co-chief executive officer, said in a statement. "I hope that consumers who are sick of random contact links, unwanted exposure to advertising and abuse of messenger chats retake sovereignty over their personal information through Blockchat."
Finally, The Korea Times reported that the new Block Chat is now available for download in major app stores. Starting this month, its full service will be available to users via the Google Play Store. Blockchain Labs is also adding more functions, such as voice calls, group chat and file transfer.
EconoTimes (2022.11.10) "Blockchain: South Korea's blockchain firm launches the world's first decentralized instant messenger"
retrieved from https://www.econotimes.com/Blockchain-South-Koreas-blockchain-firm-launches-the-worlds-first-decentralized-instant-messenger-1644895/