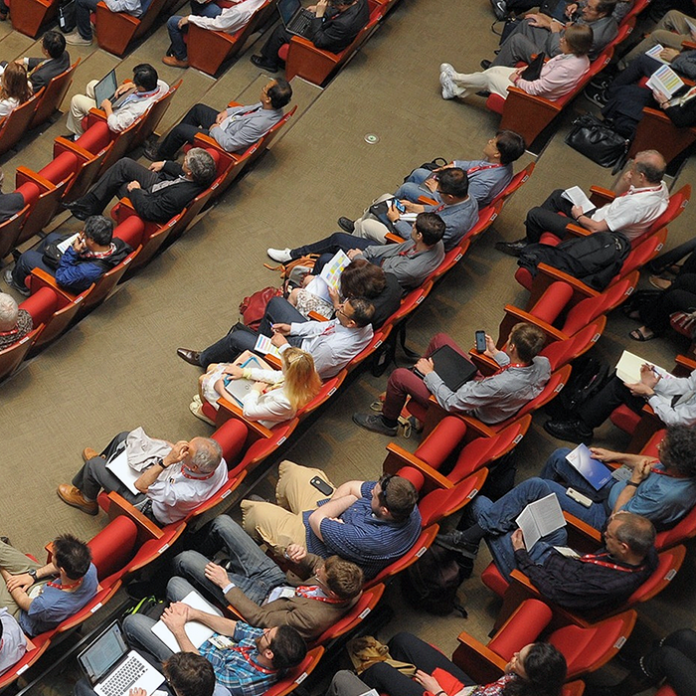 The "Blockchain Investor Summit 2019," hosted by BlockGlobal, DConference and Coinin, was held at COEX in Seoul from April 29th to 30th.
The event was arranged as a venue for dialogue between new and old investment institutions, the development and convergence of blockchain technology, amid a growing importance of traditional investments as financial firms and large conglomerates such as the New York Stock Exchange (NYSE), JP Morgan and Samsung have advanced into the blockchain sector.
Furthermore – Some of the most reputable venture capitals, financial institutions, crypto exchanges and funds also attended the event to examine the industry trends, along with the discussions on cooperation schemes.
Famous industry figures including Shi Yanqiang (Founder of BlockGlobal), IK Song (CEO of DConference) and other prominent industry experts were featured in the event.
BlockGlobal founder Shi Yanqiang said, "The blockchain industry needs to be recognized by the government to establish its presence as a real economy and to sustain its influence," adding that "Blockchain media can communicate news and policy trends in each country well, connecting global entrepreneurs to address imbalances in the industry's development, and supporting the creation of values through blockchain and real economic combinations."
Other highlights were also made on 29th by Don Cornish the Governor of the Bahamas, Ross Zhang, the Head of Marketing at Huobi and Leon from Node Capital.
Don Cornish, who is the Governor of the Bahamas, highlighted that Bahamas as a world-famous offshore financial center, hoping to aid the development of the local blockchain industry by providing $100 million in investment supports and to become the industry hub like Malta.
He added that tenant companies should be able to equip themselves with advanced technologies and to help the overall economic and market developments of Bahamas community.
"We are providing secure and convenient cryptocurrency transactions and services to millions of users in more than 130 countries," said Ross Zhang, Head of Marketing at Huobi Group. "With Huobi Prime and Prime Lite, we will support users in accessing cryptocurrency projects that have high growth potential," he added.
In turn, Node Capital Partner Leon said in his keynote speech that they are looking for an excellent project, paying attention to the payment sector and exchanges in the long term and the distribution market in the short term.
Three panel discussions under the theme of 'Where are the opportunities?' were followed by Keynote Speeches, featuring industry figures such as ShinHae Lee of GBIC Partner, Alex Wan of Huobi Indonesia Partner, Sonny Kwon of Tokenpost & Publish CEO and so on.
The 2nd day of the event on Tuesday began with Coinin CEO Allen and DConference CEO IK Song. At the summit, MyungChul Lee, a Senior Vice Chairman of IBM Blockchain Business Development, William Michael Genovese of Huawei, Leslie Tam, the Head of OTC at Binance and other professionals were on the podium with keynote speeches.
One of the keynote speakers, MyungChul Lee, a Senior Vice Chairman of IBM Blockchain Business Development, emphasized that "Institutional investors are taking part in investing in digital assets with various strengths, including liquidity, ownership segmentation and low costs."
He also stressed that the importance of asset management and government regulation, predicting a rise in the market through tokenization.
Leslie Tam, the Head of OTC at Binance, shared the overview of liquidity of crypto assets and over-the-counter trading.
In his presentation, he emphasized that OTC market will enable the growth of cryptocurrency trading, a tokenization of fiat (legal) currencies and traditional assets, and Binance will focus on cryptocurrency transactions, transforming the world by providing the most efficient infrastructure services for blockchain ecosystems.
The two-day event was very colorful, not only limited to keynote speeches and panel discussions, but also provide the opportunity to explore various blockchain projects such as ZBG, Amos, PO8, CEEC, EXVA, YAONetwork, IDHub, GaiaChain, Seedetec and others through a road show.