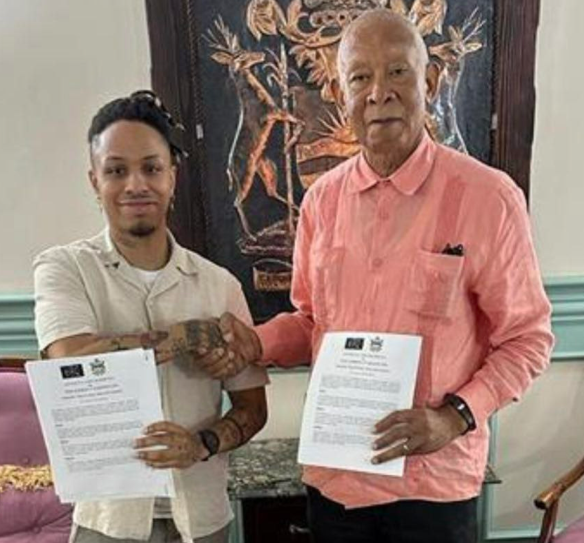 Recently it was announced that the government of Antigua and Barbuda has established diplomatic relations with the Joseon Cybernation. This significant decision, made after extensive deliberations and receiving unanimous support from the Cabinet, reflects Antigua and Barbuda's commitment to fostering peaceful and friendly relations with nations across the globe.
The Joseon Cybernation, a non-territorial successor state to the historic Joseon Empire founded in 1392, envisions itself as a digital nation without territorial claims or borders. With a focus on contributing to global development and goodwill, the Joseon Cybernation seeks to build amicable ties with the member states of the United Nations. Notably, the Joseon Empire had once ruled over a united Korea until the early 20th century. Under the leadership of Andrew Lee, the empire has been reimagined in the digital era, transforming into a non-territorial entity dedicated to promoting peace and progress in the modern world.
Antigua and Barbuda, a small island nation with a four-decade history of sovereignty, has consistently pursued peace and friendship on both regional and international fronts. In furtherance of this objective, on April 5th, 2022, both Antigua and Barbuda and the Joseon Cybernation signed an agreement supporting educational, economic, and developmental initiatives. This agreement laid the foundation for a longstanding friendly relationship between the two nations. The recent establishment of diplomatic relations between Antigua and Barbuda and the Joseon Cybernation through the signing of a Treaty of Peace, Amity, and Commerce signifies the forward-looking views and policies of the Caribbean state.
This newly formed partnership holds the potential for mutually beneficial collaborations in various sectors, including technology, education, and trade. As the relationship between Antigua and Barbuda and the Joseon Cybernation unfolds, the world will be watching with anticipation to witness the outcomes of this unprecedented alliance. It is hoped that this pioneering step will foster further dialogue, cooperation, and progress, ultimately contributing to a more interconnected and harmonious world.