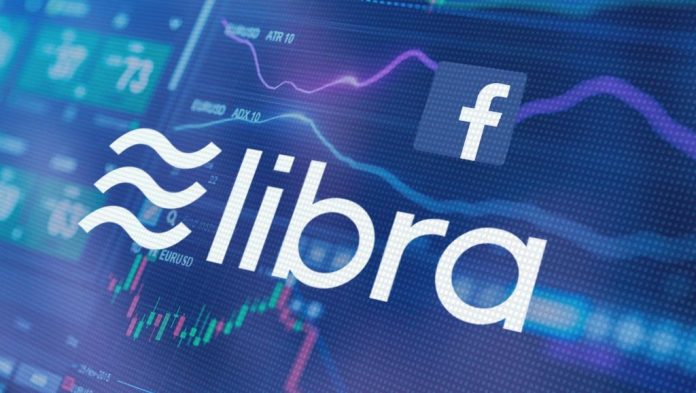 Libra will target Global payment gateway and ETF operators
Last June, Facebook has issued a white book of their own virtual currency, Libra. This has worked as a favorable factor in the virtual currency market. The specific contents and target of Libra is as follow:
Libra is aiming to establish global settlement platform. It is ① selecting closed blockchain, and ② based on bank deposits and bonds as its underlying asset.
The closed blockchain of Libra is a method where the network is accessible to those who have permission. This kind of structure has advantages such as low commission charge and high speed, which is exactly the opposite of blockchains such as Bitcoin.
In addition, Libra is developed as the stable coin. It means that the price fluctuation shall be limited. Libra is planned to be issued based on bank deposits and bonds, which is a similar structure of the bond ETF. It is planned to provide 'Libra Investment Token' as a way of interest payment.
The launching of Libra has brought re-concentration on the blockchain business and affected price of different cryptocurrency. However, Libra is completely different from Bitcoin as mentioned above.
The launching of Libra is considered to be a challenge to the global financial market of Facebook. We shall pay attention to the Libra which will be commencing to operate in 2020.
1. Reason why Facebook is Developing Libra
Libra, first launched as the Facebook Credit
We have to understand the background of the Facebook's active development of Libra.
Facebook has operated the service called Facebook Credits in 2011. It was to be the payment device for the in-app payment such as exclusive games but turned out to be a failure in 3 years.
Micropayment service commission of PayPal was a burden to the service operation and users did not particularly want to charge their cash to Facebook Credits.
Libra is somewhat similar to Starbucks Coffee Card
On the other hand, Starbuck has achieved success in the same structured credit charge business. According to the research of S&P in 2016, the accumulated charge amount has reached 1.4 trillion KRW, which is larger than that of Apple pay and Google pay. Starbucks has also invested in Bakkt, a game changing Bitcoin trading platform.
These series of situations with regard to the massive amount of deposit operation measures are considered to be the reason for Facebook to develop virtual currency.
Note: Bakkt – A cryptocurrency trading platform founded by Intercontinental Exchange, the parent company of NYSE, Microsoft, Starbucks, and Boston Consulting Group. It will be expected to start test trading Bitcoin futures in July.
2. How Libra views the Blockchain technology
Open & Closed methods of Blockchain
Blockchain is classified into two types, open and closed. Open blockchain is a literally opened, and anyone can publish a transaction and participate in the network, like Bitcoin.
Transactions in network is transferred to many unspecified users to be verified and weaved in the form of a block. Blockchain is the time sequence connection of these blocks and Bitcoin is the reward to a user who made the newest version of this blockchain.
Advantage of Open Blockchain: Decentralized Credibility
As mentioned above, Bitcoin network is the decentralized organic ecosystem based on free competition and the following rewards. As long as there are internet connections, without the verification procedures of the government or banks, a transaction to anyone is possible with 100% credibility. This is where the paradigm of Bitcoin and the blockchain start.
Disadvantages of Open Blockchain: Low Speed, Difficulties in Internet Banking & Payment Service
There are disadvantages of the open blockchain. As the ledger is established by the consensus of all the participants, it takes too much time and expense to make a transaction. The internet banking or the payment service is almost impossible with the current technology and speed.
Ripple, a Closed Blockchain
Apart from open types, closed blockchain is limiting its participants in the network to permissioned users. Ripple's network is the most prominent closed blockchain. The minority group permitted by Ripple can only verifies the transactions and manage the ledger.
Advantages of Closed Blockchain : High Speed & Flexible Network
Ripple is the network that supplemented the speed which was the biggest obstacle for Bitcoin to be widely used. Its speed is superiorly fast because permissioned few manages the network and transactions. For the same reason, its network structure is easy to be altered and price fluctuation rate is relatively low because the currency is only issued by permissioned few.
However, the closed blockchain is away from the paradigm of blockchain. Extremely speaking, this is no different from the 'acorn' used in the Cyworld from the past. The closed blockchains are more vulnerable to hacking due to its relatively centralized network management.
Libra will be a Closed Blockchain
Libra understands the advantages and disadvantages of both open and closed blockchain. The reason Libra chose closed type is because it wants to be widely used in public faster and more flexible ways based on the global network effect of Facebook.
However, the white book includes a plan for Libra to gradually change to the open type blockchain. However, it must be noted that the technology to launch open type Libra does not exist now.
Table 2. Blockchain Trends by Major Corporations in Korea (31st June)
| | |
| --- | --- |
| Corporate Name | Detail |
| NAVER | Launched the virtual currency 'LINK' through subsidiary company LINE, Platform including the exchange in service. |
| Samsung SDS | Developing smart factory, smart retail & distribution network based on NexLedger |
| Samsung Electronics | Test operation of independent virtual currency, plan to expand blockchain function featured smartphones |
| Kakao | Incorporate blockchain specialized subsidiary 'Ground X' in Japan, Launched independent platform 'Klaytn' |
| KT | Announced 'GigaChain' which 5G and blockchain combined, developing IT service and security solution |
| LG CNS | Start verification, currency, network service based on blockchain solution for business 'Monachain' |
| SK Telecom | Suggesting electronic mobile verification to Identity Plus of GSMA etc. |
Reference: General Media Reports
3. Target of Libra
Libra is essentially a Bond ETF
The main reason why virtual currency not widely used as a payment method is because of its unstable price. For this reason, Libra is developed as a stable coin which has price stability. The point we need to focus is that the issuance structure libra selected is very similar to that of bond ETF.
Bank Deposits & Bonds as its Underlying Asset of Libra
The white book introduced the concepts of Libra Reserve and Libra Investment Token. In the prototype, only the minority representatives (note: known as PayPal, Visa, Uber, Spotify, Coinbase etc.) shall be the investors.
Their investments will be stored in the form of bank deposits or bonds in the Libra Reserve. Libra coin is issued based on those assets. The interests generated from the assets will be paid to the investors in the form of Libra Investment Token. The structure is not much different from that of bond ETF.
The background of Libra is clearly different from that of Bitcoin. The closed structure and the issuance method is not directly connected to the open type cryptocurrency ecosystem, including Bitcoin. It seems that it is rather focused on the payment gateway services and bond ETF.
Public sentiment on Libra is not favorable. It is based on the wariness against the expansion of monopolistic strength that Facebook has. According to the press release, the U.S. government will conduct a hearing in July and request a testimony on Libra
-Choi, Changgyu Issue Strategy of NH Investment(8th July 2019) 'Truth of Libra'-