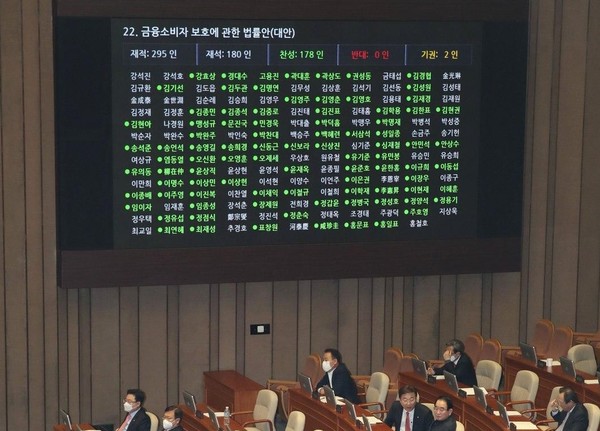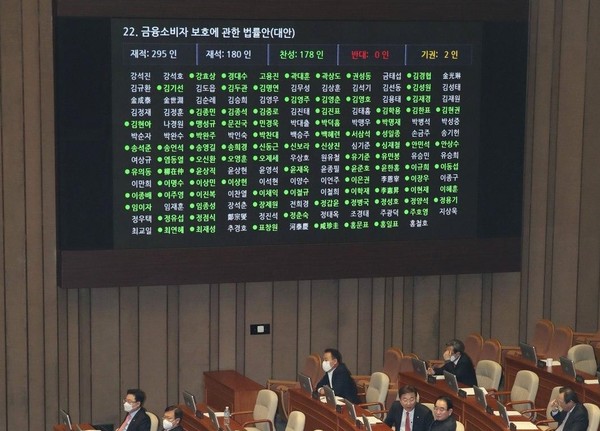 "The FSC and the FIU emphasized a focus on vitalization of cryptocurrency industry and investor protection."
[Financial News] The amendment to 'Special Financial Transaction Information Act', which focuses on 'the licensing system for cryptocurrency exchange', was finally passed at the National Assembly plenary session on the 5th. Therefore, virtual asset service providers, such as cryptocurrency exchanges, are issued a 'real-name verified deposit and withdrawal account (real name account)' by a commercial bank, and must register their businesses to the Korea Financial Intelligence Unit (FIU) under the Financial Services Commission (FSC). The violators would be punished by either a fine of up to 50 million won or a maximum prison sentence of five years.
The FSC and the FIU have regulated virtual asset service providers such as cryptocurrency exchanges indirectly through administrative guidance to banks. However, the FSC and the FIU will directly manage and supervise virtual asset service providers from March next year when the amendment to Special Financial Transaction Information Act is implemented.