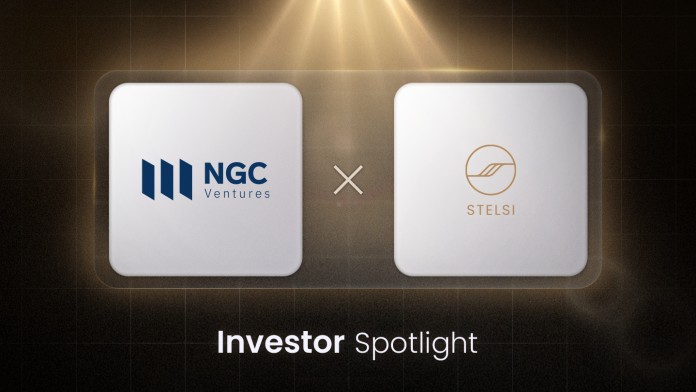 SEOUL, South Korea – STELSI, a metaverse architectural project, proudly announced its successful attraction of strategic investment from the $100 million fund initiated by NGC Ventures, a global virtual asset fund dedicated to investments in the Web3 and Metaverse sectors, on August 25th, 2023.
STELSI is a web3-based lifestyle platform built upon blockchain technology, primarily focusing on revolutionizing the architecture and real estate industry. This innovative endeavor operates as an architectural metaverse project, overseeing everything from architectural planning and design to construction and building management. The central goal of the STELSI project is to take a leading role in the creative metaverse architecture industry. This objective is accomplished by implementing a decentralized tokenomics system, ensuring creators receive continuous, transparent rewards, and providing market participants with access to verified, high-quality content.
NGC Ventures, a globally renowned virtual asset fund, led this strategic investment. NGC Ventures, headquartered in Singapore, has a history of investing in significant blockchain projects like Polkadot, Algorand, and Avalanche.
STELSI has partnered with numerous global enterprises, including Korbit, Lambda256, Weple, Enzyme, Betwin Space, and Korean Institute of Architects. The project has garnered significant attention in the blockchain market, with a recent NFT auction achieving a winning bid of approximately 25 ETH.
Sanghoon Sim, CEO of STELSI, expressed his excitement: "Following our previous successful investments, we are delighted to have secured strategic investment from NGC Ventures. This investment will serve as a catalyst, propelling us to actively pursue mass adoption, product launches, and global expansion."
Roger Lim, Founding Partner of NGC Ventures, who led this investment, commented, "STELSI's pioneering efforts in 3D architectural design and the metaverse ecosystem hold the potential to diversify and expand the metaverse market. We have high expectations for their various initiatives. Collaborating with STELSI, a team with significant expertise in blockchain and metaverse markets, holds special significance for NGC Ventures."
Contacts
Joe Chun
82 2 512 0982
joe@gmail.com