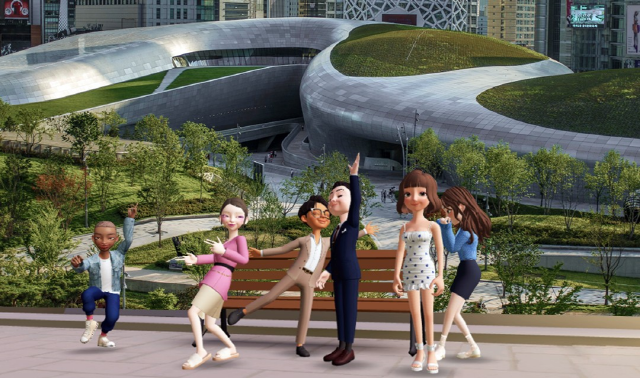 South Korea's investment of around $177.1 million is among the first investments in the nascent industry to be made by a national government and is a cautious first step into the metaverse.
It signals an interest in a technology that could take center stage in the coming years — and it could provide a blueprint for others to follow.
But there are many issues that South Korea and other governments will have to address when venturing into the metaverse, whether it's using the technology to improve citizen engagement, or in deciding the role they will play as regulators of a rapidly expanding technology.
The shape that the metaverse will take is still unknown, but South Korea is betting on the fledgling industry as the next big thing.
As part of its Digital New Deal, a program for investing in new technologies in the country's economy, the Ministry of Science and Information and Communication Technologies plans to kickstart the metaverse industry in South Korea by supporting companies and creating jobs.
Minister of Science and ICT Lim Hyesook called the metaverse "an uncharted digital continent with indefinite potential," with the government earmarking 223.7 billion won ($177.1 million) for the endeavor.
On the city level, Seoul's metropolitan government is building a 3.9 billion-won metaverse platform to allow citizens to access public services virtually.

Jonathan Keane(2022.05.30) FUTURE TECH ASIA
South Korea is betting on the metaverse — and it could provide a blueprint for others
retrieved from https://www.cnbc.com/2022/05/30/south-koreas-investment-in-the-metaverse-could-provide-a-blueprint.html