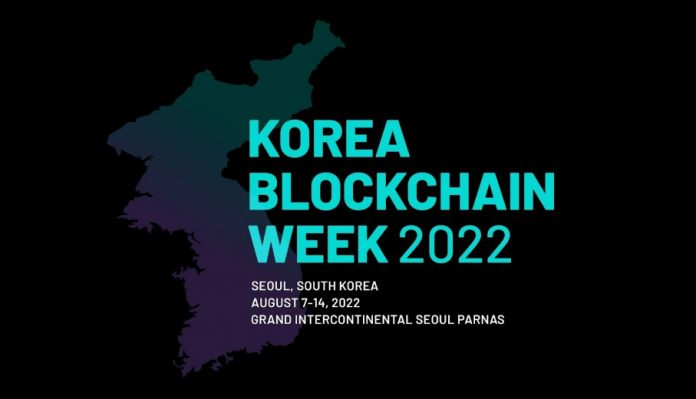 Korea Blockchain Week opened this weekend with more than 7,000 people registered to attend and over 120 speakers on the lineup. According to the event's chief executive officer, Jeon Seon-ik, this year's event was one of the largest of its kind in Asia, if not the world.
One of the keynote speakers, Seo Sang-min, who runs the Klaytn Foundation, a prominent South Korean blockchain company, attributed the event's popularity to a South Korean penchant for tech.
"Despite the Luna-Terra crash, the nation is big on crypto and is one of the tech centers of the world," he said in an interview.
Vitalik Buterin, a co-founder and the chief scientist at Ethereum, the system that runs the world's second-largest cryptocurrency after Bitcoin, also gave a keynote speech. He emphasized the need to make crypto transactions more affordable for a wider range of users and promoting the benefits of a decentralized financial system.
Cryptocurrency first surged in South Korea in 2017 after the country's largest conglomerate, Samsung, announced that it would find a corporate use for Ethereum. Samsung SDS was the first Korean enterprise to join the Enterprise Ethereum Alliance, which started in San Francisco that year to facilitate business transactions.
Since then, South Korea's crypto market has grown to be one of the largest in the world. The country's crypto assets grew to 55 trillion won at the end of last year, worth about $46 billion at the time, with more than 15 million registered users of trading platforms, according to the country's Financial Services Commission. A few years ago, the South Korean government adopted a more wary stance on cryptocurrencies, and even considered banning them. More recently, though, the government has moved to regulate the industry.
Mr. Seo believes that the government's shift in approach is an acknowledgment of the industry's potential. "The metaverse and web3 have potential to be more than a means of investment, create new jobs and solve real-world problems," he said.
Jin Yu Young(2022.08.08) "People Flock to South Korean Crypto Event Despite Market Turmoil"
retrieved from https://www.nytimes.com/2022/08/08/business/south-korea-crypto.html