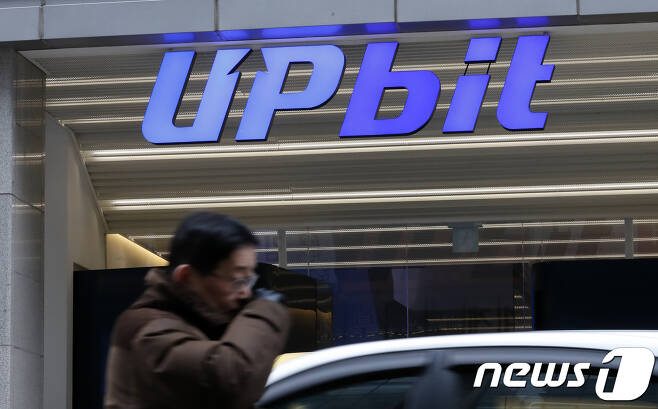 Doomsday is here for cryptocurrency exchanges, and so far only one of 60 has received the greenlight from authorities to continue operating.
As of Thursday, six virtual asset service providers applied to register with the government, and Dunamu's Upbit, the largest exchange in the country, is the only one to get final approval.
While others are expected to make applications by the Friday deadline, it is highly likely only a handful of exchanges will survive to offer full trading servicing.
Under an amendment to the Act on Reporting and Using Specified Financial Transaction Information, a local law intended to prevent money laundering, crypto exchanges were given until Friday to register as virtual asset service providers with the Korea Financial Intelligence Unit, a body under the Financial Services Commission responsible for implementing anti-money laundering practices in Korea.
To register, crypto exchanges need to tick two boxes. One is to partner with banks to issue accounts in the name of the actual traders of cryptocurrency and the other is to obtain the Information Security Management System certification from the Korea Internet & Security Agency, which means they have achieved a certain level of information security.
Four cryptocurrency exchanges — Upbit, Bithumb, Coinone and Korbit — completed application as of Sept. 10. They are the only local exchanges as of Thursday to ink partnerships with banks for the issuing of accounts in the name of actual traders of cryptocurrency for their clients.
The other two applicants — cryptocurrency exchange Flybit and digital wallet service provider Korea Digital Asset — applied Friday last week. Flybit ended won-based trading service as it failed to partner with a bank within the given time and registered only as a coin-based trading service provider.
A crypto exchange can continue operating beyond Sept. 24 without a partnership with a bank if it has ISMS certification and if the exchange closes its won-based trading service.
As of Sept. 17, 29 crypto exchanges obtained ISMS certification.
These exchanges are putting off their application until the last minute in hopes of reaching an agreement with a bank, though most of them have already announced last week they will suspend their won-based trading before the Sept. 24 deadline. The exchanges were mandated by the financial authorities to give a week's notice to its users if it is planning on closing won-based trading.
Crypto exchange Gopax has not yet notified users that it will suspend its won-based trading service.
In a notice posted on Friday last week, it said it "expects won trading market to operate normally" as it thinks it will be possible to register as an exchange without closing part of its services, adding that if there are any changes, they will be delivered via additional notices. According to the exchange, it is discussing partnering with a financial institution that can issue real-name accounts for its clients.
No additional notice had been posted as of 4 p.m. Thursday. It is reportedly in talks with a regional bank.
Other smaller exchanges, like Hanbitco and Gdac, are also still in discussion with banks.
Exchanges are striving to win approval to operate won-based trading service as enabling people to cash out their gains from trading is essential for growth.
김재희(2021.09.23) Only 1 crypto exchange approved 1 day ahead of big deadline
retrieved from https://koreajoongangdaily.joins.com/2021/09/23/business/finance/upbit-dunamu-cryptocurrency-exchange/20210923175629778.html