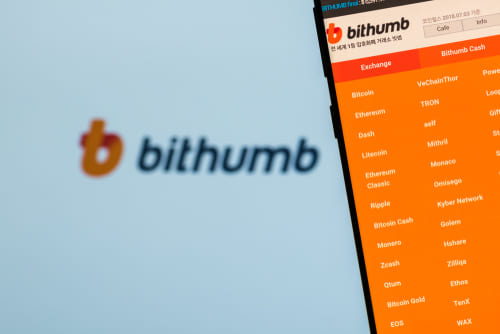 NXC, the holding company of Nexon, signed an MOU with Bithumb earlier this month and agreed to acquire the 65 percent stake held by Bithumb Chairman Lee Jung-hoon, according to investment banking sources on Thursday.
Bithumb's full stake is valued at around 650 billion won. NXC would be buying at a discount as the unlisted Bithumb shares are valued at around 1 trillion won.
Bithumb has tapped Samjong KPMG as its sales advisor and sought out buyer since August last year. Its preliminary auction held in September had drawn many private equity firms from home and abroad.
But the sales process hit a snag after Chairman Lee faced investigations over fraud allegations. This pushed back the preferred bidder announcement originally scheduled for November.
Bithumb Holdings is the biggest shareholder of Bithumb with a 74 percent stake, followed by Vidente at 10 percent and Omnitel at 8 percent. A majority of these shares are reportedly owned by Lee.
Bithumb's intention to sell is likely due to changes to the local virtual currency exchange that would take effect this year. Under the new law, cryptocurrency exchanges now need to register for a permit from the Korea Financial Intelligence Unit to operate.
Bithumb's chances of obtaining a license, however, have become murky as its main shareholders have recently been sued over embezzlement charges.
For NXC, adding Bithumb to its portfolio is likely to strengthen its growing control in the virtual currency market.
In 2017, the holding company acquired a 65.19 percent stake in Korea's first virtual currency exchange Korbit for 91.3 billion won. It went on to buy an 80 percent stake in Bitstamp, a European crypto exchange, for $400 million the following year. In March 2020, it paid 114.1 billion won for a 92.23 percent stake in NIS Indra Fund, a fintech-specialized private equity fund based in India.
The Bithumb deal is also seen as part of Nexon's push toward diversification. Last year, it struck an alliance with Shinhan Bank to jointly pursue new businesses in artificial intelligence and data-based business models. It also appointed an M&A expert from Disney to sit on its board as an outside director. It is also one of the strongest contenders to acquire the delivery app Yogiyo who would be put up for sale by Delivery Hero.
Kang Doo-soon, Jin Young-tae, Park Chang-young and Kim Hyo-jin(2021.01.08) Nexon founder goes after Korea's largest cryptocurrency exchange Bithumb
retrieved from https://pulsenews.co.kr/view.php?year=2021&no=23274