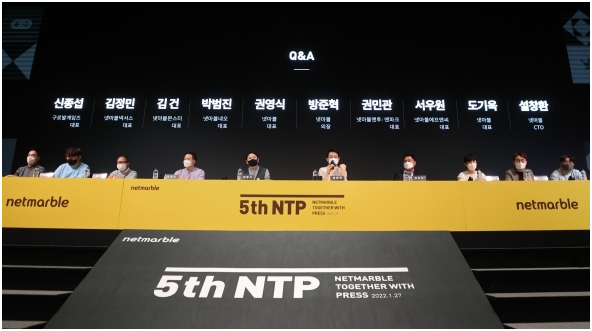 Netmarble will focus on developing blockchain games to discover future growth drivers. It is also preparing to issue cryptocurrency for this purpose.
Netmarble CEO Kwon Young-shik announced this plan in the 5th Netmarble Together with Press (NTP) meeting with reporters on Jan. 27.
Netmarble and its subsidiary Netmarble F&C are pushing for a blockchain business, Netmarble added. Netmarble will study ways to combine games with blockchain, while Netmarble F&C will focus on combining games and content.
Netmarble believes that it needs a cryptocurrency that will be the key currency in its blockchain ecosystem, and is even considering listing its own cryptocurrency.
Along with the issuance of its own cryptocurrency, Netmarble is also gearing up to relist Item Cube Coins, which is under the management of Netmarble F&C.
최문희(2022.01.29) Netmarble to Focus on Developing Blockchain Games
retrieved from http://www.businesskorea.co.kr/news/articleView.html?idxno=86880