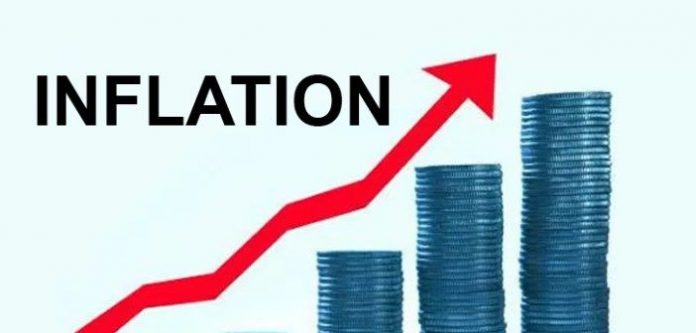 Caught somewhere between the frenzy and ecstasy of bitcoin enjoying unprecedented highs, a key detail has emerged about the nature of its movement. BTC's meteoric rise is occurring at the same time stock markets are getting a heavy layer of froth scraped off their tops. Many economists have chalked up these oppositional trajectories to fear of inflation, which if true, further validates crypto's role as an antidote to the centralized whims of treasury departments worldwide.
Let's talk about inflation. Inflation was probably a forgone conclusion the moment nations distributed astronomical sums of cash that, moments before putting pen to bill, did not exist. The only question was when and how severely the effects of weaker currency would manifest itself. Much of this governmental pandemic aid went towards keeping fuel in the car and food on the table, but substantial chunks went and sat in private savings accounts. This was the result of homebound citizens having far fewer places to spend their money, as well as the natural inclination for people to stay liquid in uncertain times.
Now as falling Covid-19 rates and rising vaccine production gradually ease consumer anxiety, we find a population flush with funds and aching to spend. In a global, non-compartmentalized economy, the specter of inflation will of course spill over even to nations that chose fiscal restraint in dealing with the pandemic.
Economists argue over what the impending inflation will entail and whether it's totally undesirable, but for cryptocurrency holders, all the banter only bolsters the faith they have in an inflation-resistant currency. Which brings us back to our original point. Cryptocurrency's movement, now having unmoored itself from traditional stock markets, appears to have entered a new, self-determinant phase of existence. The direction of digital assets will now depend on their own merits and momentum.
The developments cannot be ignored. The world is paying full attention. Like it or not, this is the new frontier.