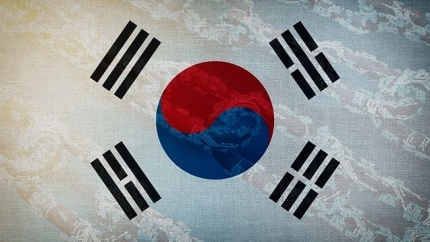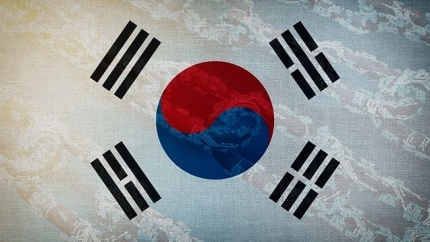 It will be decided at the end of this month whether to proceed with the blockchain technology development project, which is invested about 480 billion won for 5 years.
The Ministry of Science and ICT (MSIT), the department in charge, believes that the blockchain technology in the era of 'data economy' will be the base technology in the area of data collection and distribution, and is promoting a R&D project to secure core technologies.
China is already developing a blockchain network at the national level, and is trying to take the initiative in global blockchain technology. And many people say that this is the right time for Korea to be a leading country in blockchain area through the blockchain R&D project.
■Korea intends to secure the core technology of blockchain through blockchain R&D project
According to the government officials on the 13th, the result of preliminary feasibility study of 'Development of Blockchain Technology for the Data Economy' project will be released later this month.
Preliminary feasibility study is a system that evaluates the policy and economic feasibility of new R&D projects in which the total project cost is more than 50 billion won and more than 30 billion won is provided by the national treasury. A preliminary feasibility study should be conducted to finalize and promote the project.
MSIT and IITP (Institute of Information and Communications Technology Planning and Evaluation) applied for a preliminary feasibility study for the project in November last year. About 480 billion won will be invested in this project for 5 years from 2021 to 2025, and it aims to secure the core technology of blockchain for 'transition to the data economy'.
The project is consisted of 11 tasks in four areas: ▲technology development ▲support for commercialization ▲expansion through public pilot project ▲promotion of blockchain industry.
■Blockchain Service Network (BSN) has been already commercialized in China…Experts say "This is the right time"
Experts believe the present is the right time for Korea to invest intensively to secure blockchain technology.
Park Yong-beom, professor of department of software at Dankook University said, "Base technology is difficult area to catch up with over time." "We are using all core engines of foreign companies in the field of AI, and this situation may be repeated in the blockchain field," he added.
It is clear why the Korean government should lead the R&D of core blockchain technology. This is because there are insufficient motives to develop core technologies in private sector such as consensus algorithms and smart contracts. It is more important for them to use the open source technology to quickly create services and receive feedback from users.
Competition between major countries for the hegemony of blockchain technology has already begun. The United States uses global IT companies to secure strong technical leadership in the private sector. China aims to develop a blockchain network for globalization of China-based system.
Korea, which is carrying forward a national blockchain R&D project, should give attention to the movement of Chinese government.
China has developed a blockchain service network (BSN) through State Information Center (SIC) under the National Development and Reform Commission (NDRC). China's telecommunications companies and IT companies participated in BSN development.
Because of this, it is evaluated that "China is trying to hold a lead by providing the underlying infrastructure to other countries."
Chae Sang-mi, professor of the department of business administration at Ewha Women's University said, "Blockchain is a technology with more participants, the more powerful it is, the first mover takes the greatest benefit." "The Chinese government would have developed a blockchain platform in consideration of these advantages," she added.
She also said, "The Chinese government is focusing on blockchain technology as a means of securing data while trying to develop AI." "Korea also needs to be more interested in the blockchain technology that enables data to be collected and combined," she added.
Lim Yu-kyung(2020.05.14) 4800억 규모 블록체인 R&D사업 이르면 이달말 결정