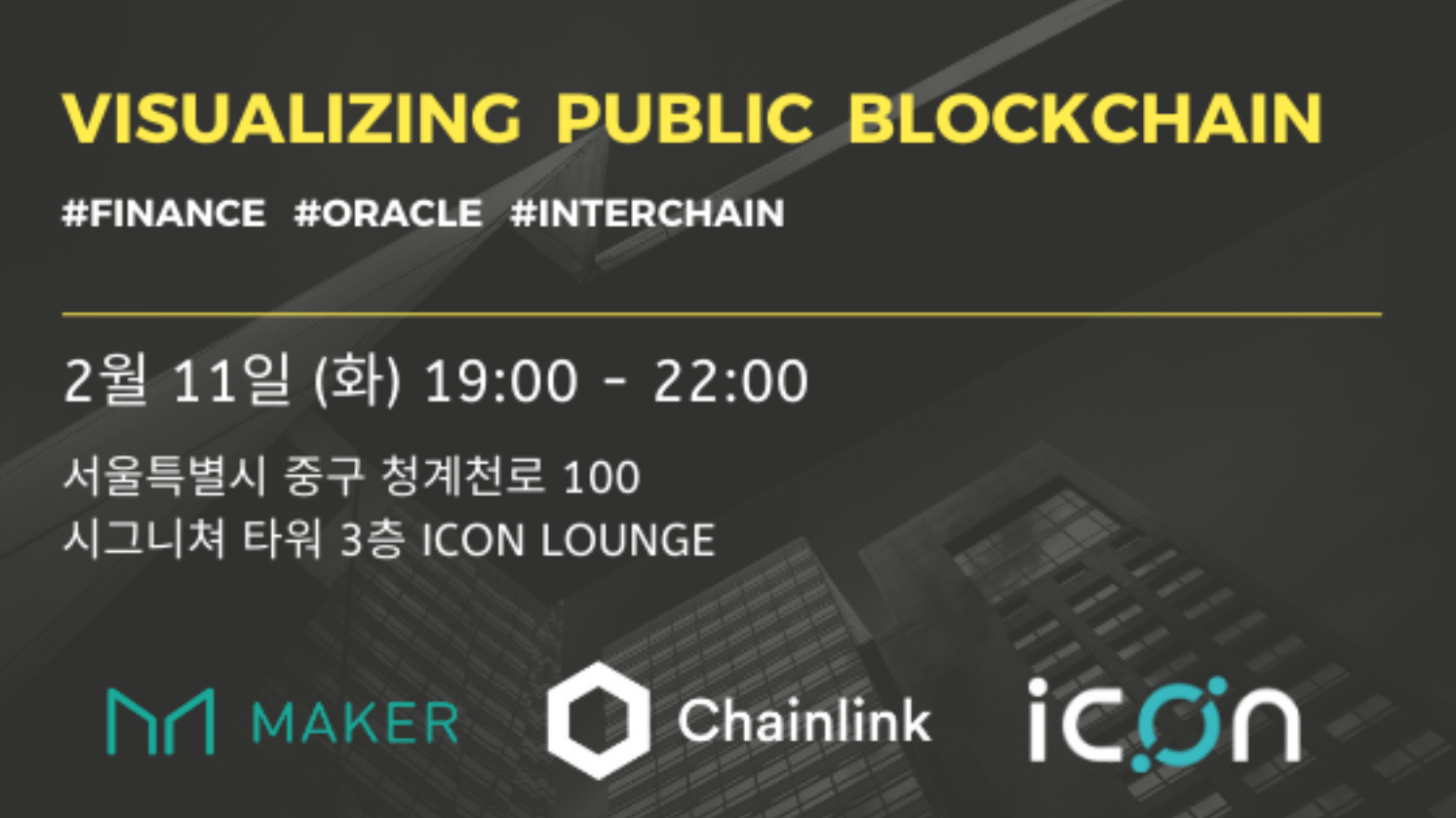 Visualizing Public Blockchain: Finance, Oracle, and Interchain
"In 2020, we have prepared a more special meetup event. We will introduce the current status and vision of famous blockchain projects to Korea's blockchain community for the first time in Korea through an allied meetup of Maker DAO X Chainlink X ICON team.
We will discuss how the different projects that provide the Public Service connect organically and create a true public chain.
Each project covers the financial, Oracle, and interchains that are considered the key points of public services in 2020, and our meetups will visualize this a bit more clearly to explain how they can develop public services. 19:00-19:30: Registration and entry
19:30-19:40: Event introduction
19:40-20:00: ICON-Status and Roadmap of ICON Network
20:00-20:20: Chainlink-Oracle Needs and Chainlink's Oracle Solution Example
20:40-21:00: MakerDAO-The Role of Stable Coin and Financial Solutions in the Public Chain Ecosystem
21:00-21:20: Group QnA
21:20-22:00: Networking"