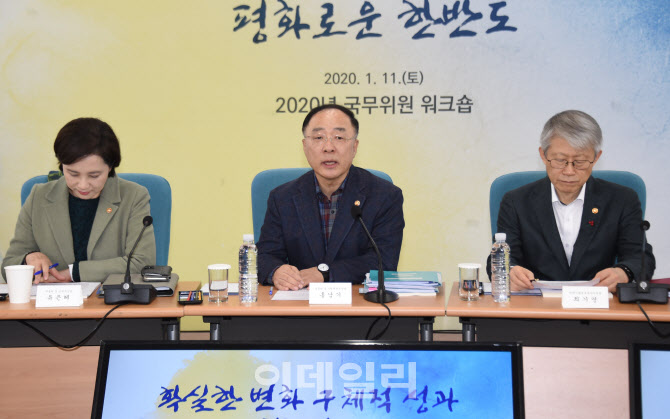 [SEJONG=edaily Choi Hoon-kil] Hong Nam-ki, Deputy Prime Minister and Minister of Economy and Finance said "It is desirable to impose taxes on Koreans if they are profitable from Bitcoin trading and the government recognizes this". National Tax Service imposed taxes on foreigners' cryptocurrency trading profits, and the Ministry of Economy and Finance suggested a plan to tax Koreans' trading profits.
In an interview with Moneytoday on January 12, DPM Hong said, "It is not easy to recognize the source of taxation until now, but we need to speed it up and focus on this year". Also he added, "At the G20 summit, private-sector virtual currency like Bitcoin was defined as an asset rather than a currency. If this is regarded as an asset, follow-up legislation can be made".
National Tax Service has conducted a tax investigation on domestic cryptocurrency exchange Bithumb in January last year and taxed 80.3 billion won on November 25 last year according to the income tax law. Bithumb paid income taxes of 80.3 billion won and requested an appeal with the tax tribunal.
DPM Hong said, "National Tax Service imposes taxes only on profits generated by foreigners trading cryptocurrencies in Korea". In addition, "National Tax Service considered it 'Whenever a profit goes, a tax follows. Those two are inseparable' because it would generate a transactional profits in the process of sending it". "It is desirable that if you make a profit on asset-type transaction, you should be taxed", he pointed out.
Choi Hoon-kil(2020.01.12) 홍남기 "내국인 비트코인 수익에도 과세해야"
retrieved from https://www.edaily.co.kr/news/read?newsId=02069686625637064&mediaCodeNo=257