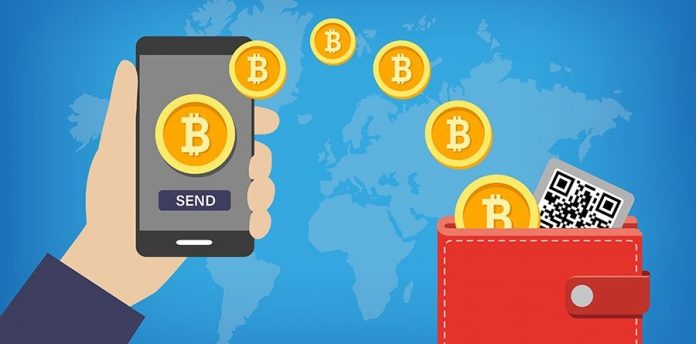 Cryptocurrencies are gaining attention swiftly from consumers from all walks of life, as major global payment platforms like PayPal and Square allow customers to make transactions with digital currency at millions of online merchants.
PayPal announced March 31 that it is launching a new cryptocurrency checkout service, through which the payment giant converts customers' digital assets like bitcoin, Ethereum or Litecoin into fiat currencies without transaction fees during customers' checkout processes. With the "Checkout with Crypto" service, PayPal's 377 million customers will now have direct access to use their digital assets in their everyday shopping experiences.
Innovative payment service provider Square actually opened the door for accepting crypto coins in payment networks back in early 2020, but traditional card company Visa also announced March 30 that it launched a pilot program to allow cryptocurrency payments.
Danal Fintech leads local crypto payment platform
While U.S. financial payment companies are moving fast to widen cryptocurrencies' accessibility into everyday shopping experiences, some Korean companies are also opening new paths in this arena.
Danal Fintech, a subsidiary of payment service company Danal, announced earlier this year that it will introduce a service in its mobile payment application that allows local customers to pay with bitcoin as early as April at over 60,000 offline and online merchants in Korea.
"While global companies, such as PayPal, Tesla, Visa, Mastercard and Twitter, announced their plans to adopt crypto payment services, Danal Fintech is expected to strengthen its position as a leading local crypto payment market in Korea," an official from the company said, adding the firm plans to expand its crypto payment services in other coins like Ethereum.
The company is also ambitious in promoting its blockchain-based coin called Paycoin (PCI), launched in 2019, on the global stage. Paycoin is currently being used through Danal Fintech's mobile Paycoin app at both offline and online merchants in Korea, including a wide range of major businesses, ranging from convenience store chains such as CU and 7-Eleven to KFC to bookseller Kyobo Books, as well as Domino's Pizza.
"The company plans to expand the scope of Paycoin's payment services, so that customers from any country can use and pay with the digital asset," the official explained.
With the market's expectations over the firm's innovative move attempting to dominate the local crypto payment infrastructure, both Danal's stock price and Paycoin's price skyrocketed lately.
Danal's stock price nearly doubled from the start of this year, from 4,835 won ($4.26) on Jan. 4 to 8,460 won at the closing of March 30, reflecting investors' rosy outlook on the fintech company's expansion into the crypto businesses. Danal's bullish run is also related with Coupang's recent IPO success, as the payment settlement company turned out to possess around 60 percent of mobile payments at Korean e-commerce Coupang's transactions.
Coin investors also raved about the coin's wide accessibility in everyday shopping in Korea. In just past three months, the firm's cryptocurrency Paycoin rose by more than a whopping 4,115 percent, or around 42 times, from a mere 76 won at the start of this year to 3,204 won earlier this week.
'DeFi' leads current boom in crypto assets
Market experts say the current boom in the crypto industry is entering a new phase from the coin craze of 2017.
"While cryptocurrencies drew investors' attention back in late 2017 and 2018 as an asset class with speculative purposes, the resurrection of bitcoin in 2020 signifies a representative ecosystem of decentralization," said Baek Doo-san, analyst at Korea Investment & Securities.
The analyst also explained that as "DeFi" ― decentralized finance ― has now become a key issue of the financial and bit tech industries, traditional financial companies are expected to incorporate more businesses in the area, such as crypto brokerages and custody services, while big tech companies will focus on developing and establishing their own Mainnet system ― blockchain-based platform ― to expand their crypto horizons.
He also called for investors' attention into Kakao's digital coin "Klaytn" and Naver's "Link," representative Mainnet projects by Korea-headquartered big tech companies.
Caution needed in future regulatory moves
However, investor caution is still necessary as regulatory moves haven't yet formed in most countries surrounding this still burgeoning crypto market. While established financial institutions have begun to accept cryptocurrencies as a part of their investment portfolios and a part of their business models, governments haven't yet come up with a clear direction in the industry, still remaining undecided whether to see it as innovation or speculation.
The future of Bitcoin as well as other cryptocurrencies are hugely dependent on how major countries' regulatory systems will be finalized.
Despite the government's sluggish moves in the digital asset area, the local crypto market is exploding at an immense speed. The total amount of transactions at four local major crypto exchanges during the first two months of this year stood at 440 trillion won, already far exceeding 350 trillion won, the entire transactional amount of last year.
Anna J. Park(2021.04.01) Crypto payment market to grow rapidly in Korea
retrieved from http://m.koreatimes.co.kr/pages/article.asp?newsIdx=306433