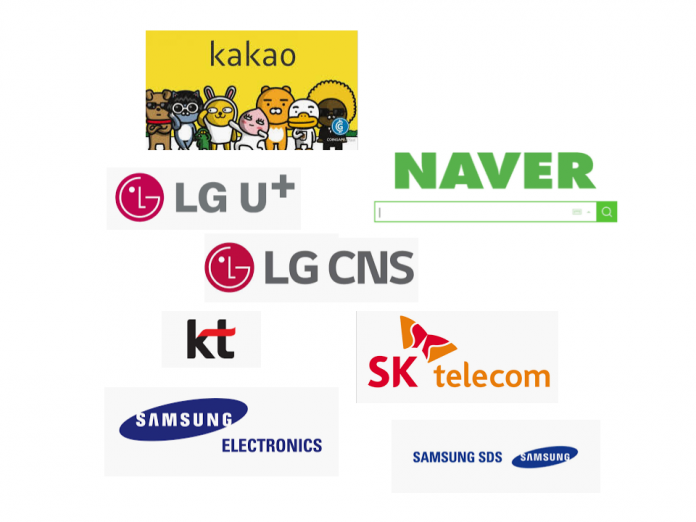 Corporations in Korea moving to the Blockchain in 2020
Do the corporations in Korea know something we don't? Many corporations in Korea are looking into Blockchain. One of the main reasons for this is that the Korean government made an update to its tax law in 2019. Therefore, corporations that develop Blockchain technologies can deduct taxes from their R&D expenses up to 30%. This is a drastic increase from 5%. For those that wonder about the future of Blockchain in Korea, look no further than the big conglomerates like Samsung. If they are on board with Blockchain technologies then it is safe to assume that Korea will embrace Blockchain technologies moving forward.
List of Korean Corporations Utilizing Blockchain Technology
LG U+– Will bring a new Blockchain-based cross-border payment system. In addition, they have collaborated with mobile carriers in Japan and Taiwan.
LG CNS– Looking to introduce a number of Blockchain projects through its Blockchain platform Monachain.
Kakao– Created Klaytn, a global public Blockchain platform developed by Ground X (their Blockchain subsidiary).
Naver– Line Corporation, a subsidiary of Naver introduced its own cryptocurrency called LINK.
SK Telecom– Will develop a Blockchain-based mobile identification solution.
KT– Will integrate Blockchain technology with small-scale power transaction mediation, automated overseas roaming settlement, and point management systems.
Samsung Electronics– Will create a user-friendly Blockchain environment for users to use Blockchain apps easily through the Samsung Galaxy S10 and Note 10. In addition, Samsung Electronics plans to expand its Blockchain services to include health and identity authentication. The upcoming S20, S20+, and S20 Ultra will also support Bitcoin and other cryptocurrencies. They also created a secure processor that is dedicated to protecting the user's PIN, password, and Blockchain private keys.
Samsung SDS– Will work with the Seoul Metropolitan Government on establishing an Information Strategy Plan (ISP) for innovation in building Blockchain technology for the city of Seoul. In addition, they made an alliance with Syniverse (a communications solutions company) to develop a mobile payment platform that combines its Blockchain platform Nexledger and Synverse's Blockchain solution Universal Commerce.
Additional Korean Corporations Utilizing Blockchain Technology
Hyundai BS&C– Will develop enterprise Blockchain solutions. Furthermore, these solutions will integrate with the IoT ecosystem in Korea.
Union Mobile– Launched its Blockchain project called ELYNET. It uses Blockchain technology to make telecommunications more efficient users who use a single carrier for telecom service. In addition, users will be able to use data communication services without roaming fees and contracts.
Korea Electric Power Corporation– Signed a contract with two power suppliers in Korea to establish a Blockchain-powered system for transacting renewable energy certificates.
List of Korean Banks Utilizing Blockchain Technology
KEB Hana Bank– They have partnered with Korea University to foster Blockchain-based technology such as Blockchain-based data sharing and development of Blockchain-based financial services and products.
Woori Bank– Working with Ground X in developing Blockchain financial services.
Shinhan Bank– Will implement Blockchain for speeding up the loan approval process. Furthermore, Blockchain will be used for verification of items required for credit lending.
Bank of Korea– Will organize a task force dedicated to central bank digital currency (CBDC) research. In addition, the Bank of Korea will look for a Blockchain services provider to build a Blockchain bond system that would allow the distribution of bond records.
Nonghyup Bank– They have started to use Blockchain technology to authenticate the identity of their employees. It is a distributed ID Blockchain that is driven by an ID card system. It was created by partnering with SK Telecom.
Johnh(2020.07.15) Blockchain in Korea – A Complete Guide for 2020
retrieved from https://seoulz.com/blockchain-in-korea-a-complete-guide-for-2020/