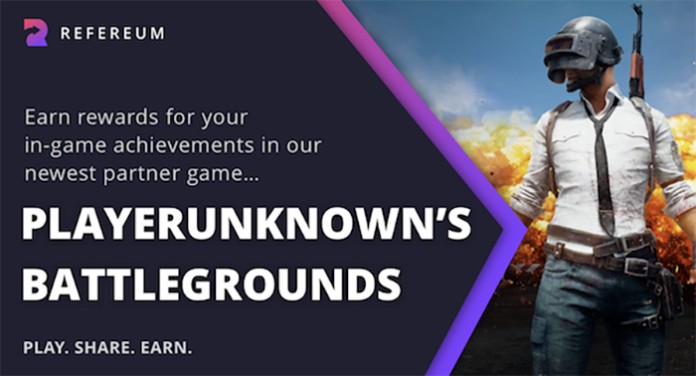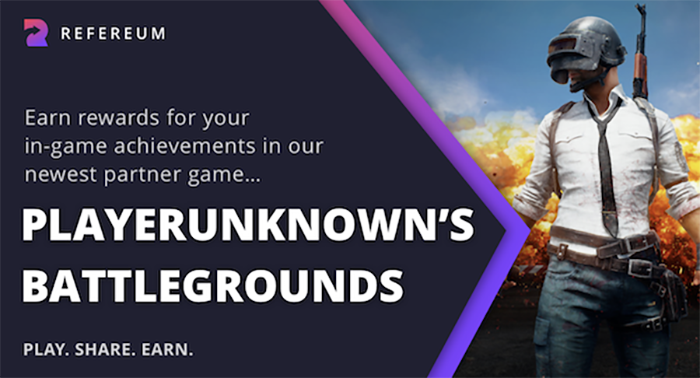 The blockchain platform company Refereum was caught up in a controversy as it tried to implement a cryptocurrency based marketing campaign with the Player Unknown's Battleground(PUBG). Refereum planned rewarding players with cryptocurrency according to the records in the famous online game the PUBG. Refereum claimed that they formed an official partnership with the PUBG, but it stated that the claim is not valid. There is a possibility that the dispute may be related to Korean gaming authority being hostile toward the use of blockchain in the gaming industry.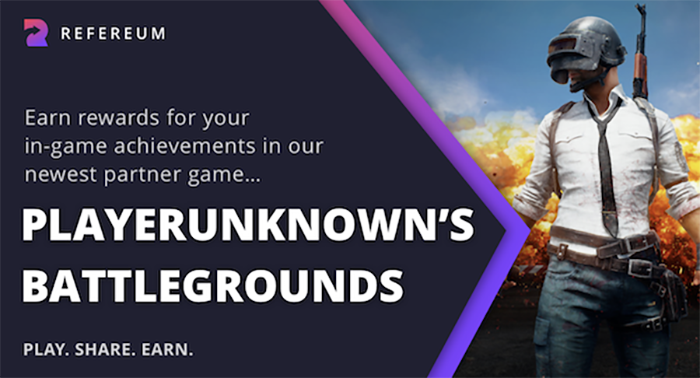 Refereum announced that they formed an official partnership with the PUBG on July, 24. They are implementing an event where the users of the PUBG can receive the token of Refereum, RFR. The Refereum will grant RFR tokens, backpack, tumbler, caps, and other Battleground merchandises according to the rank of the users.
The controversy occurred surrounding the very existence of the partnership. If the event is an official event, based on official partnership, the PUBG should be held legally responsible for the events. However, if the event is implemented without an official partnership, there may be disputes related to the responsibilities of either party.
The PUBG official explained that there wasn't any official partnership with the Refereum. As Refereum is accessing to an open API, utilizing the PUBG's user information does not matter, but as PUBG did not conclude any official partnership, users may be misled to consider that it is an official event.
The transaction volume of the Refereum, which was approximately between 56 million and 200 million in the day before the event, drastically increased to  5.6 billion the day right after the announcement of the marketing campaign. Even the market price increased by 11.8% after the announcement. Refereumn benefited from the claimed partnership with the PUBG.
The PUBG official revealed that "We will request Refereum to resolve any types of misunderstandings."
The official of Block72, which is in charge of Refereum's publicity revealed said that "It is certain that the U.S. PUBG and the U.S. Refereum concluded an official partnership" and that "The problem occurred due to the cultural difference between the U.S. and Korea." Subsequently, the official added that "It seems that the U.S. PUBG and Korea PUBG did not come to a proper arrangement" and that "The perspective on the partnership is different in Korea. It seems that the PUBG Korea avoids the partnership because there are heavy regulations on cryptocurrencies in Korea."
A source from the Game Rating and Administration Committee said that because Refereum is rewarding the cryptocurrency, GRAC believes that it is not necessarily against any regulation. However, there may be a regulatory compliance issue if the PUBG itself decides to reward any cryptocurrency.
Kim Yonji(2019.07.30.) 논란거리 된 배틀그라운드 암호화폐 보상 이벤트…엇갈리는 양사 주장
IT Chosun, retrieved from http://it.chosun.com/site/data/html_dir/2019/07/30/2019073001712.html