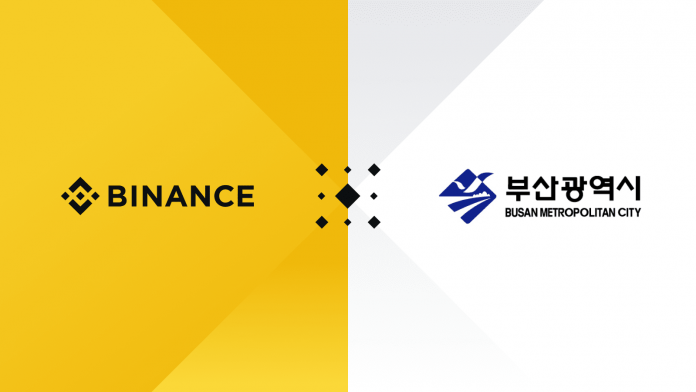 The city of Busan announced on the 26th that it will sign a business agreement with Binance, the world's largest blockchain infrastructure company, to establish the Busan Digital Asset Exchange.
According to the agreement, Binance will provide technology and infrastructure for the establishment of the Busan Digital Asset Exchange, and the city of Busan will cooperate with administrative support for Binance to enter the Korean market.
Binance is said to be setting up a South Korean office in Busan this year.
The two sides also plan to open blockchain-specialized education in connection with universities in Busan and promote various joint projects using the Busan Blockchain Free Regulation Zone.
In addition, Busan City and Binance have decided to strengthen cooperation for the successful hosting of 'Blockchain Week in Busan', which will be held at BEXCO in Busan for three days from October 27th.
The signing ceremony to be held at Busan City Hall at 9 am on the same day will be attended by Busan Mayor Park Hyung-joon and Binance CEO Changpeng Zhao.